Quartz
It combines the beauty of natural stone with its usefulness and durability. This material does not scratch, does not stain, withstands extreme temperatures, does not lose its original shade over time and has longevity.
Countertops can be combined with washbasins of different shapes and types, both with mounting on the countertop, under the countertop, but also on a countertop level. Quartz also has a wide range of shades and textures, which can be adapted to any type of arrangement.
Characteristics:
Dimensions
Tiles: Standard - 1400x3050mm, Jumbo - 1600x3250mm.
For flooring: 300x300mm, 400x400mm, 600x300mm, 600x400mm, 600x600mm.
Tiles thickness
12 mm, 20 mm and 30 mm.
Textures
Polished, Suede, Volcano.
Applications
Quartz is extremely durable in kitchens, bathrooms and other indoor spaces exposed to constant activity and use.
Leave us your phone number and we will return with a call for you to make a personalized calculation.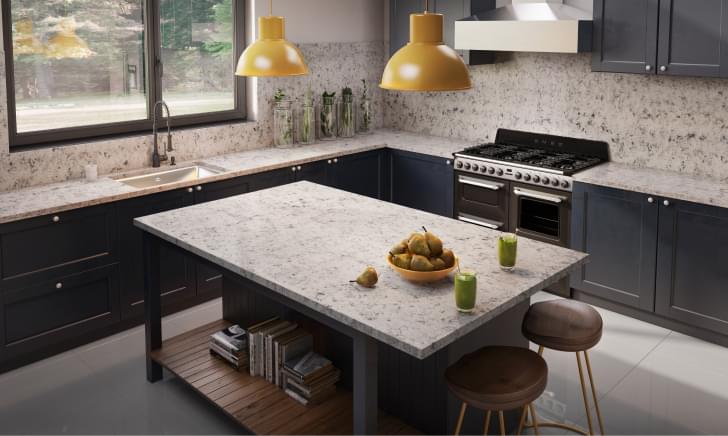 Quartz is a non-porous material, resistant to stains caused by coffee, make up, oil, vinegar and other products. It also has an increased resistance to acids, scratches, impacts, moisture and extreme temperatures.
Easily maintained, all it takes is a soft washcloth, warm water and a little of commonly used detergent.
It is made in over 100 colors with various sizes, textures and finishes.
The products are tested and certified anti-allergic and antibacterial.
Granite
Granite is a material hardened by volcanic magma, making it the strongest diamond in the world. With the help of granite we can make long lasting finishes that can last over 10 years without special care.
Choosing a granite work, we invest in its durability and give a masculine and strong note to the space in which it will be integrated.
The feature that impresses in the range of granite slabs available for a project is the diversity of its texture, which is often unrepeatable, especially when exclusive models are chosen.
Characteristics:
Dimensions
Tiles: 2050x700; 3000x900; 3000x1900.
Tiles thickness
20 mm and 30 mm.
Textures
Polished, Flamed.
Applications
- Construction of buildings and streets - Raising of buildings, monuments, paving streets, alleys, etc.
- Interior and exterior arrangements - Floors, kitchen countertops, sanitary ware, window sills, etc.
- Decorations - Sculptures, ornamental stones, decorative elements, luxurious granite slab finishes.
Leave us your phone number and we will return with a call for you to make a personalized calculation.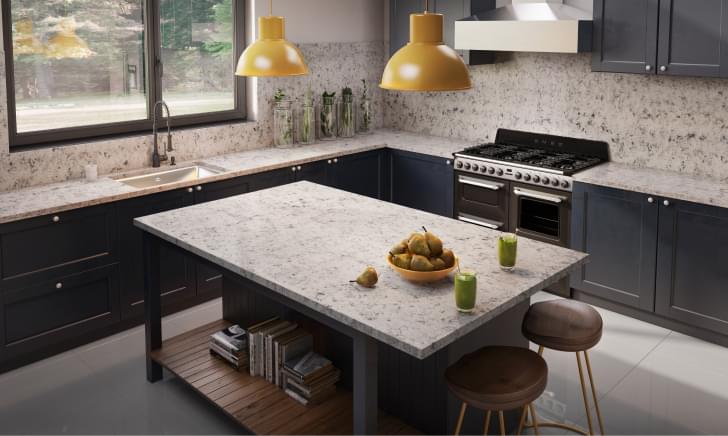 The hardness level is very high, so the stone offers resistance to scratches, wear and mechanical impact.
Another notable feature is the increased resistance to environmental aggression, UV rays and abrasion. Granite is extremely resistant to stains, corrosive agents and weathering, the granite tiles seem to remain untouched. Resistant to high temperatures, so freshly removed dishes can be placed directly on the counter.
Granite allows invisible joints and is available in a variety of unique colors. Offers different sizes and thicknesses.
Easily maintained, all it takes is a soft washcloth, warm water and a little of commonly used detergent.
Granite is not radioactive at all and is therefore safe for any construction work.
Ceramics
An invincible material that incorporated the advantages of natural stone and the latest technologies. Ceramics meet all the technical specifications necessary for high-strength surfaces to materialize any interior and exterior design project.
Ceramics is the material that is always being reinvented. It is designed for use in a variety of applications. Due to its nature and technology, the ceramic surface maintains excellent resistance to stains as well as UV rays, allowing applications both indoors and outdoors, and together with the large format options it offers unlimited design possibilities.
Characteristics:
Dimensions
→ Large format
Optimma format: 260x100cm
Large format slab: 320x144cm
New format for colors with white bases: up to 330x150cm
→ Other formats
 106x71cm; 142x106cm; 142x142cm; 142x71cm; 142x79cm; 159x142cm; 159x71cm; 71x71cm.
Tiles thickness
0.4 cm; 0.8 cm; 1.2 cm; 2 cm and 3 cm.
Textures
X-Gloss, Smooth matte, Velvet, Textured matte.
Applications
- Spaces with heavy traffic, commercial spaces, floors, do not require additional processing.
- Ventilated facades.
- Increased compressive strength makes it an ideal material for walkways, pavers or alleys.
- Countertops and edgebands, various thicknesses, which allow exclusive finishes.
- Interior steps and exterior steps.
- Wall covering.
Leave us your phone number and we will return with a call for you to make a personalized calculation.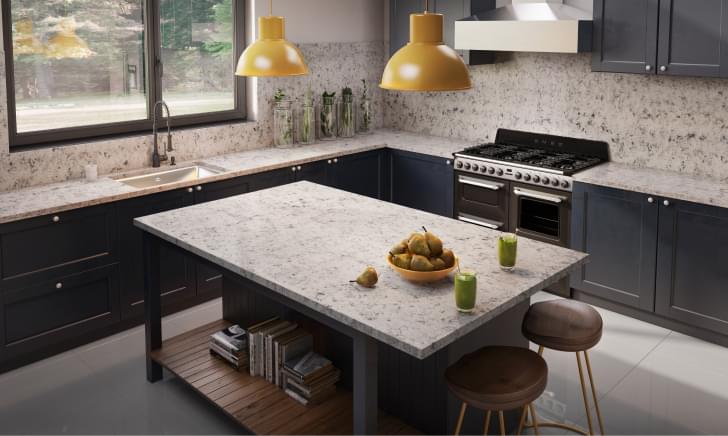 Its resists everything. Extremely resistant to scratches, mechanical shocks, extreme temperatures, UV rays, stains and aggressive chemicals.
It is easy to maintain and does not require special solutions. Ceramics is a non-porous material and therefore resistant to stains, mold and bacteria. Resistance to these factors means that it is easy to clean.
Ceramics are adaptable and versatile for any space. It offers a variety of custom sizes and thicknesses to meet the functional and creative needs of the designer in any interior or exterior project, no matter how complex. It also has a variety of colors.
Design your kitchen with eye-catching colors and unique textures. Ceramic is a very pleasant to the touch and very beautiful material.
Our projects
Previous project
Next project
Reviews
Vasile
High quality products. Friendly and professional staff. I warmly recommend.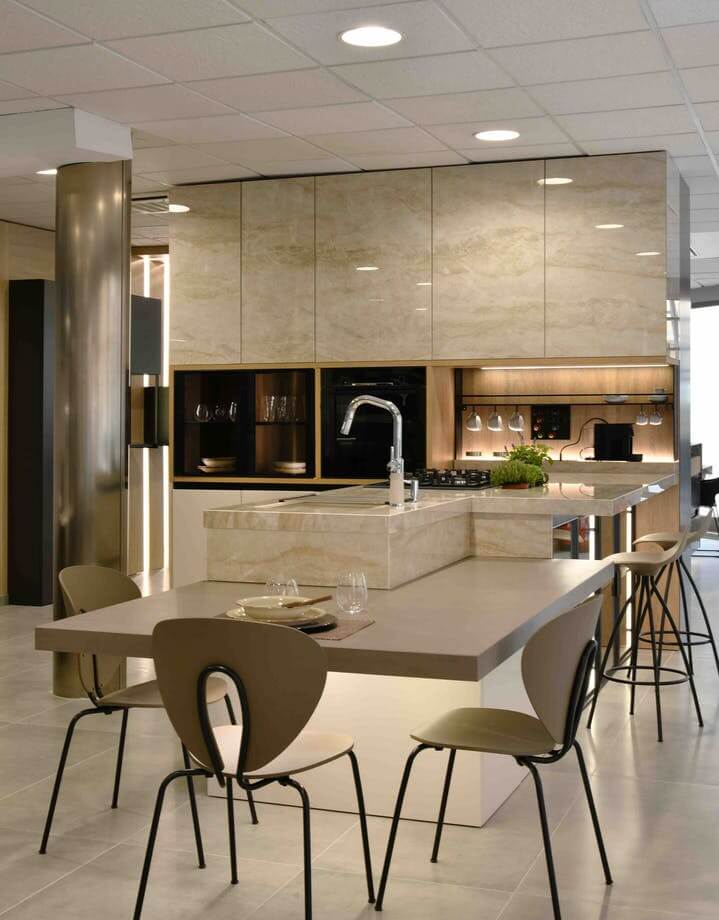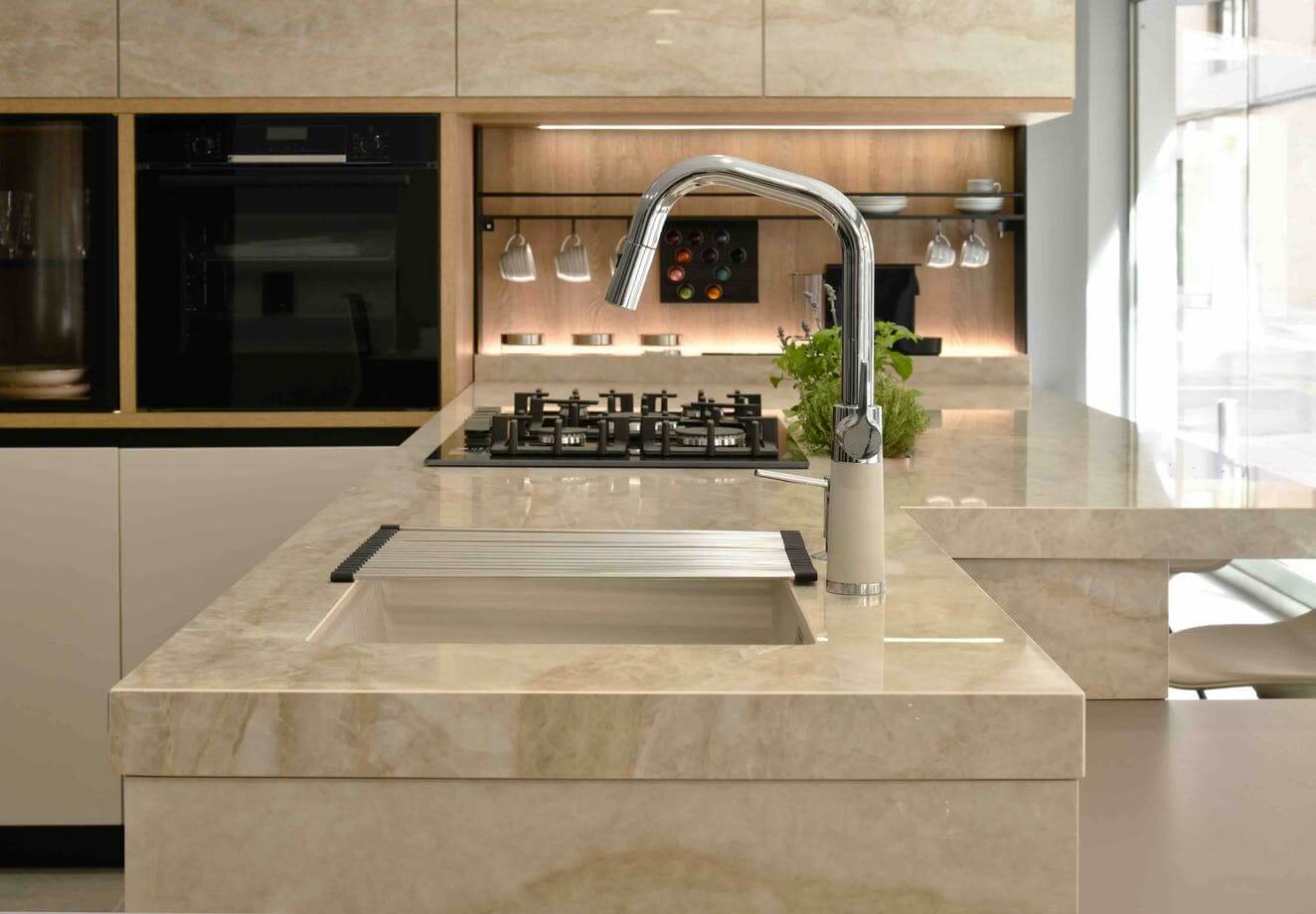 Victoria
Various types of stone, the consultants explained well what and where it fits. It took a while to make it, but it's worth the wait. Quality mounted.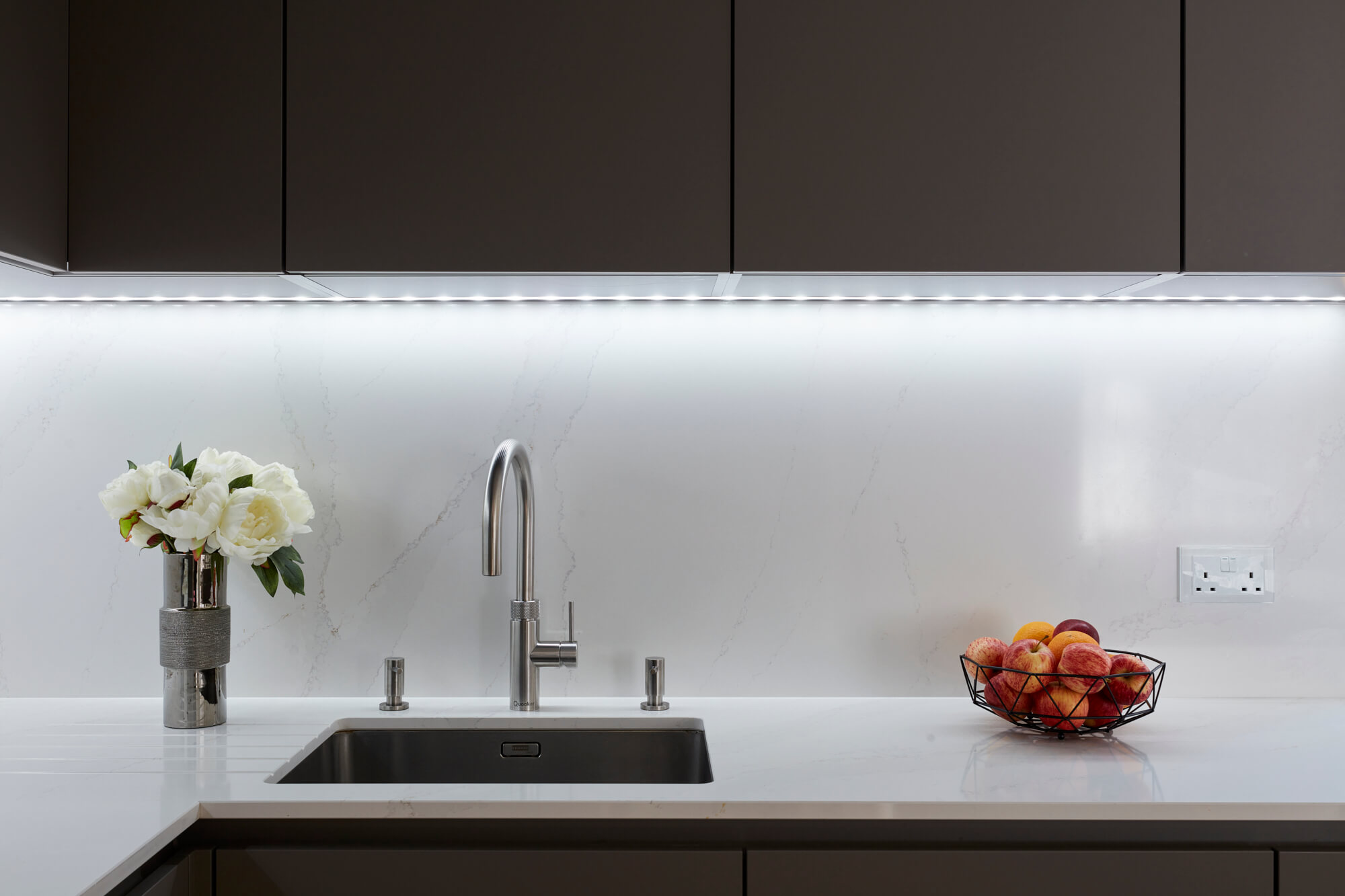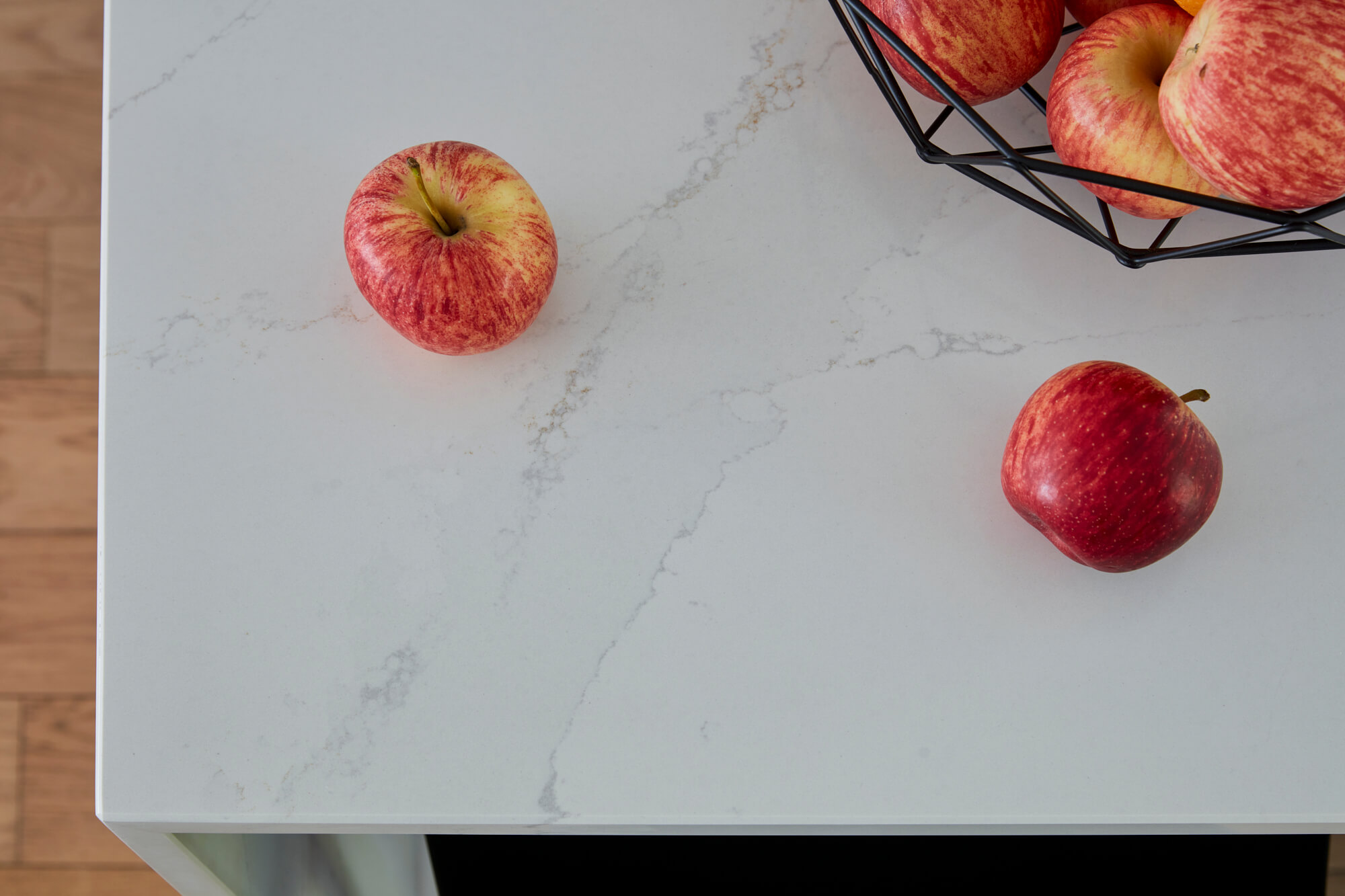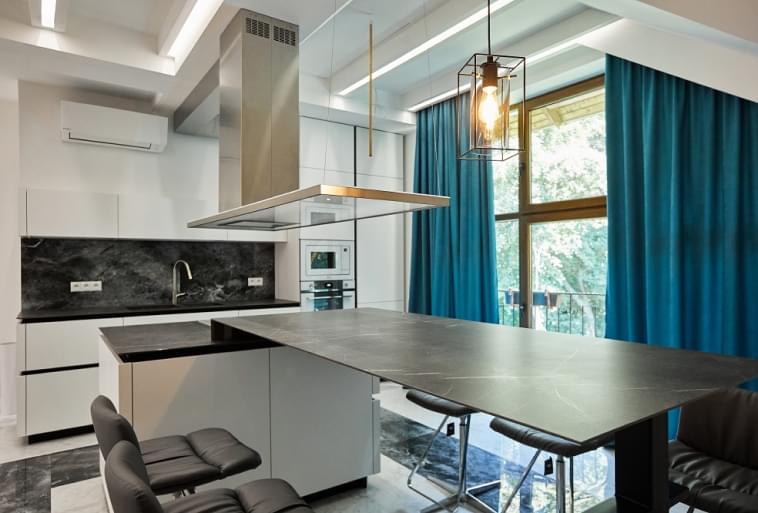 Free consultation
Do you doubt what type of stone is suitable for your project?
Qualified staff will help you make the best choice in terms of value for money, but also the functional aspect of use and maintenance.
Ask for the expert's opinion, we will give you information about the most advantageous offers, the type of material corresponding to the requested work, executed in accordance with the requirements of your project.
We make customized projects. Individual selection of materials.
Delivery to any point of the country. We provide installation and assembly.
Free project calculation. Measurement with Proliner.
Maintenance recommendations. Warranty guaranteed.