Quartz
It combines the beauty of natural stone with its usefulness and durability. This material does not scratch, does not stain, withstands extreme temperatures, does not lose its original shade over time and has longevity.
Quartz also has a wide range of shades and textures, which can be adapted to any type of arrangement.
Characteristics:
Dimensions
Tiles: Standard - 1400x3050mm, Jumbo - 1600x3250mm.
For flooring: 300x300mm, 400x400mm, 600x300mm, 600x400mm, 600x600mm.
Tiles thickness
12 mm, 20 mm and 30 mm.
Textures
Polished, Suede, Volcano.
Applications
Quartz is extremely durable in kitchens, bathrooms and other indoor spaces exposed to constant activity and use.
Leave us your phone number and we will return with a call for you to make a personalized calculation.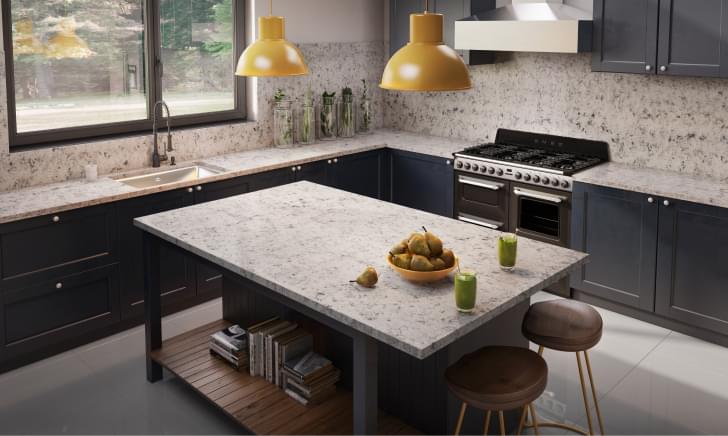 Quartz is a non-porous material, resistant to stains, scratches, impacts, moisture and extreme temperatures.
Easily maintained, all it takes is a soft washcloth, warm water and a little of commonly used detergent.
It is made in over 100 colors with various sizes, textures and finishes.
The products are tested and certified anti-allergic and antibacterial.
Ceramics
An invincible material that incorporated the advantages of natural stone and the latest technologies. Ceramics meet all the technical specifications necessary for high-strength surfaces to materialize any interior and exterior design project.
Ceramics is the material that is always being reinvented. It is designed for use in a variety of applications. Due to its nature and technology, the ceramic surface maintains excellent resistance to stains as well as UV rays, allowing applications both indoors and outdoors, and together with the large format options it offers unlimited design possibilities.
Characteristics:
Dimensions
→ Large format
Optimma format: 260x100cm
Large format slab: 320x144cm
New format for colors with white bases: up to 330x150cm
→ Other formats
 106x71cm; 142x106cm; 142x142cm; 142x71cm; 142x79cm; 159x142cm; 159x71cm; 71x71cm.
Tiles thickness
0.4 cm; 0.8 cm; 1.2 cm; 2 cm and 3 cm.
Textures
X-Gloss, Smooth matte, Velvet, Textured matte.
Applications
- Spaces with heavy traffic, commercial spaces, floors, do not require additional processing.
- Ventilated facades.
- Increased compressive strength makes it an ideal material for walkways, pavers or alleys.
- Countertops and edgebands, various thicknesses, which allow exclusive finishes.
- Interior steps and exterior steps.
- Wall covering.
Leave us your phone number and we will return with a call for you to make a personalized calculation.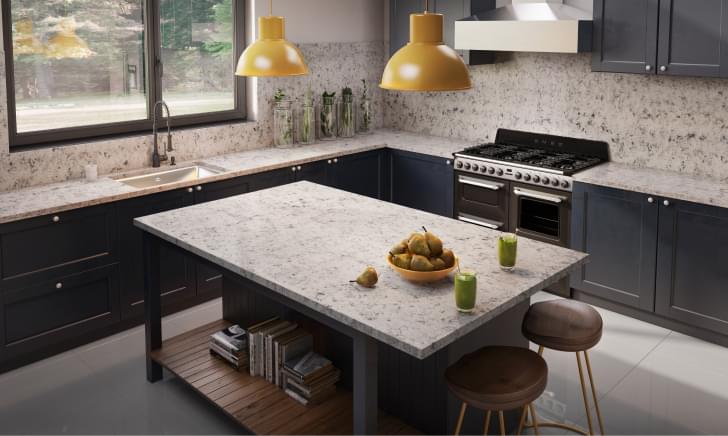 Its resists everything. Extremely resistant to scratches, mechanical shocks, extreme temperatures, UV rays, stains and aggressive chemicals.
It is easy to maintain and does not require special solutions. Ceramics is a non-porous material and therefore resistant to stains, mold and bacteria. Resistance to these factors means that it is easy to clean.
Ceramics are adaptable and versatile for any space. It offers a variety of custom sizes and thicknesses to meet the functional and creative needs of the designer in any interior or exterior project, no matter how complex. It also has a variety of colors.
Design your project with eye-catching colors and unique textures. Ceramic is a very pleasant to the touch and very beautiful material.
Marble
Marble is associated with refinement and luxury. One of the peculiarities of marble is that it has a fine and airy appearance, despite its very heavy weight.
The diversity of textures and colors of this material allows you to select the right model for any interior.
Marble products are chosen by people who do not hesitate to experiment and appreciate the personality of the spaces.
Characteristics:
Dimensions
Tiles: 1800x1550; 2700x1400; 3000x1600.
Tiles thickness
20 mm and 30 mm.
Textures
Polished
Applications
- Building material for interiors / exteriors (exterior cladding, marble flooring).
- Decorating element in interior design (tables, kitchen and bathroom countertops, sculptures, decorations).
In all its chromatic varieties, it fits:
• In environments where elegant and sophisticated style predominates;
• In imposing spaces, of public or private interest.
Leave us your phone number and we will return with a call for you to make a personalized calculation.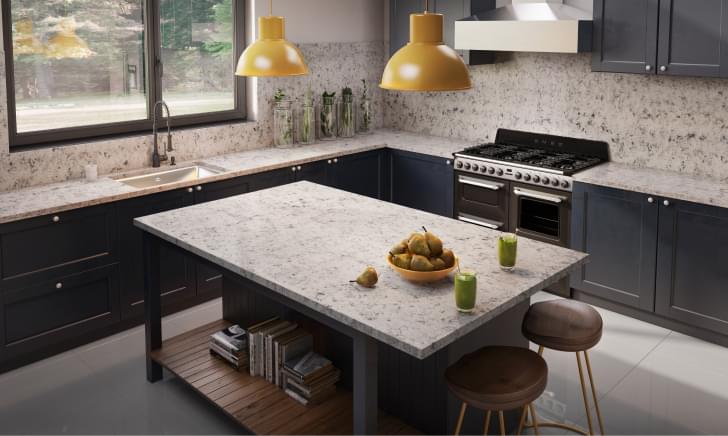 Marble is a versatile material, available in many colors, patterns, sizes and textures, which is why it will be very easy for you to find the best solution for your project.
Resistance and durability
Marble is a material with increased resistance to environmental factors, wear, mechanical impact, UV rays and moisture. Wth careful use, marble keeps its structure for any length of time.
Easily maintained, all it takes is a soft washcloth, warm water and a little of commonly used detergent.
One of the biggest trends of the year is the construction of sustainable houses, as environmentally friendly as possible. Well, if you are a caring person, this means that natural stone work is a perfect choice for you because it is a natural material.
One of the most well-known properties of marble is that it does not allow bacteria to grow as much as synthetic materials.
Our projects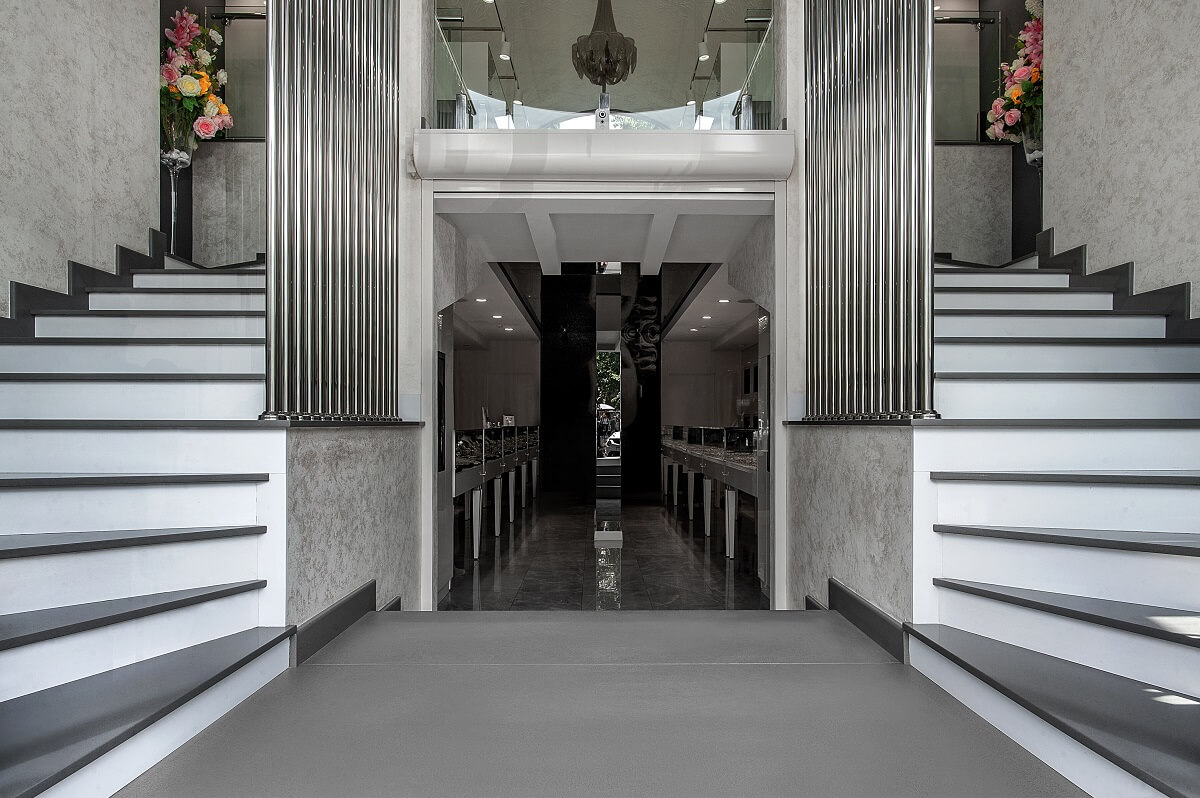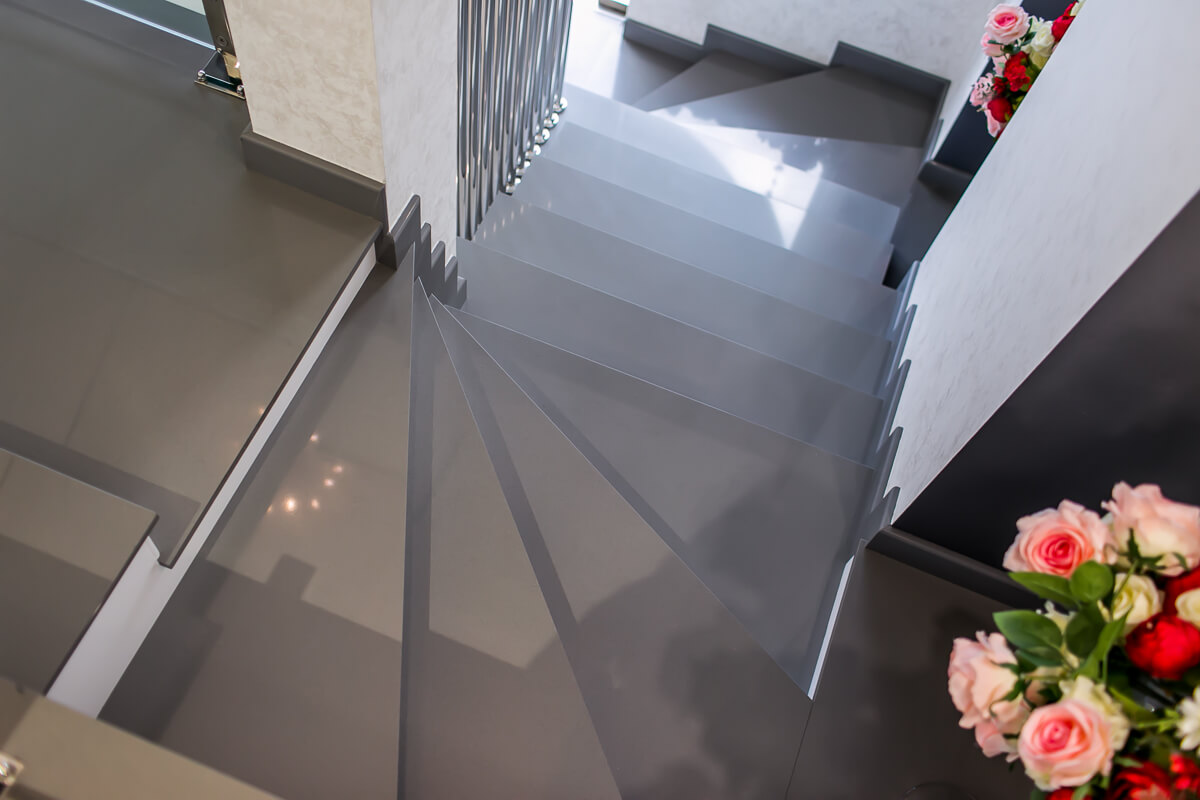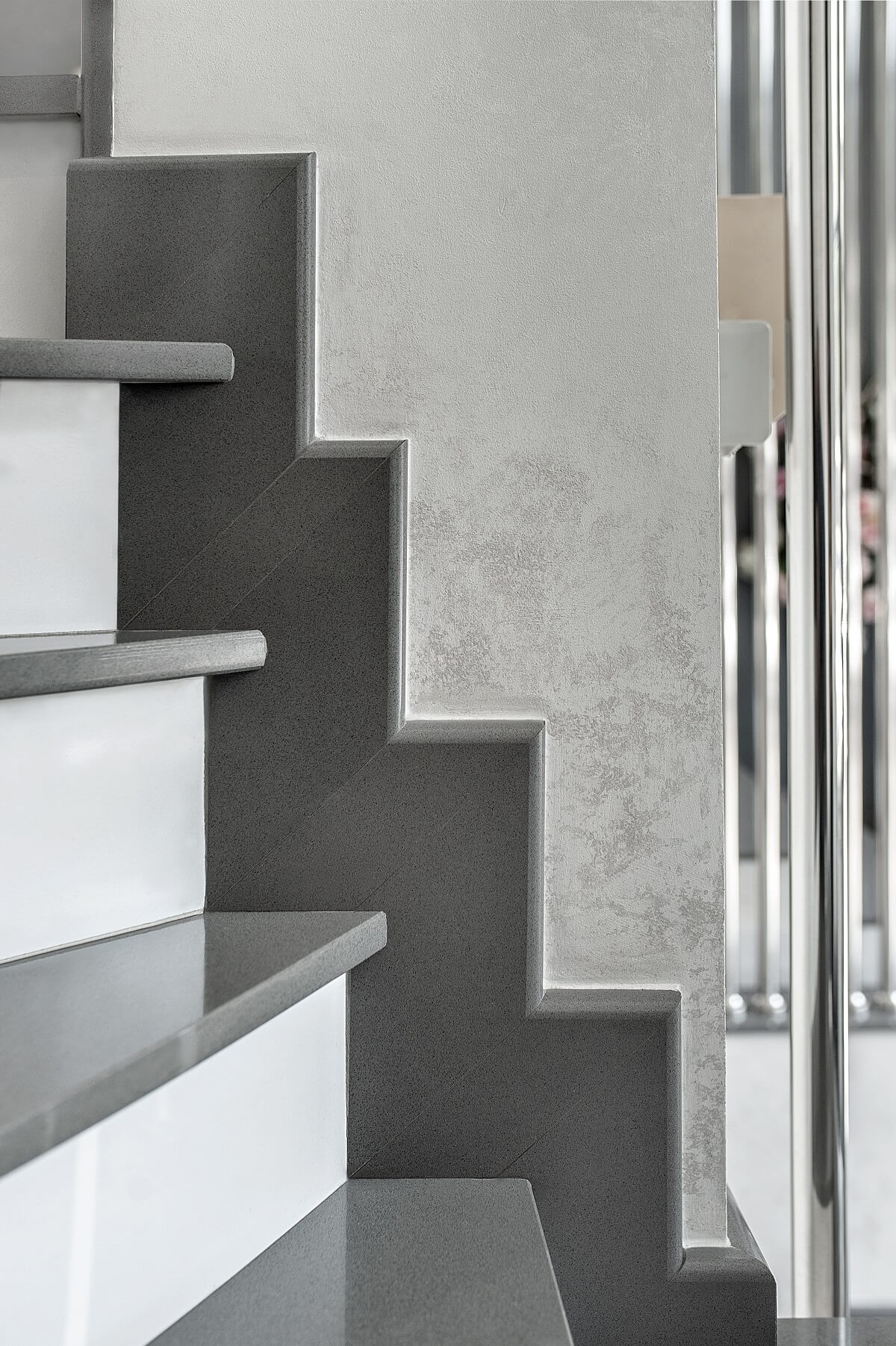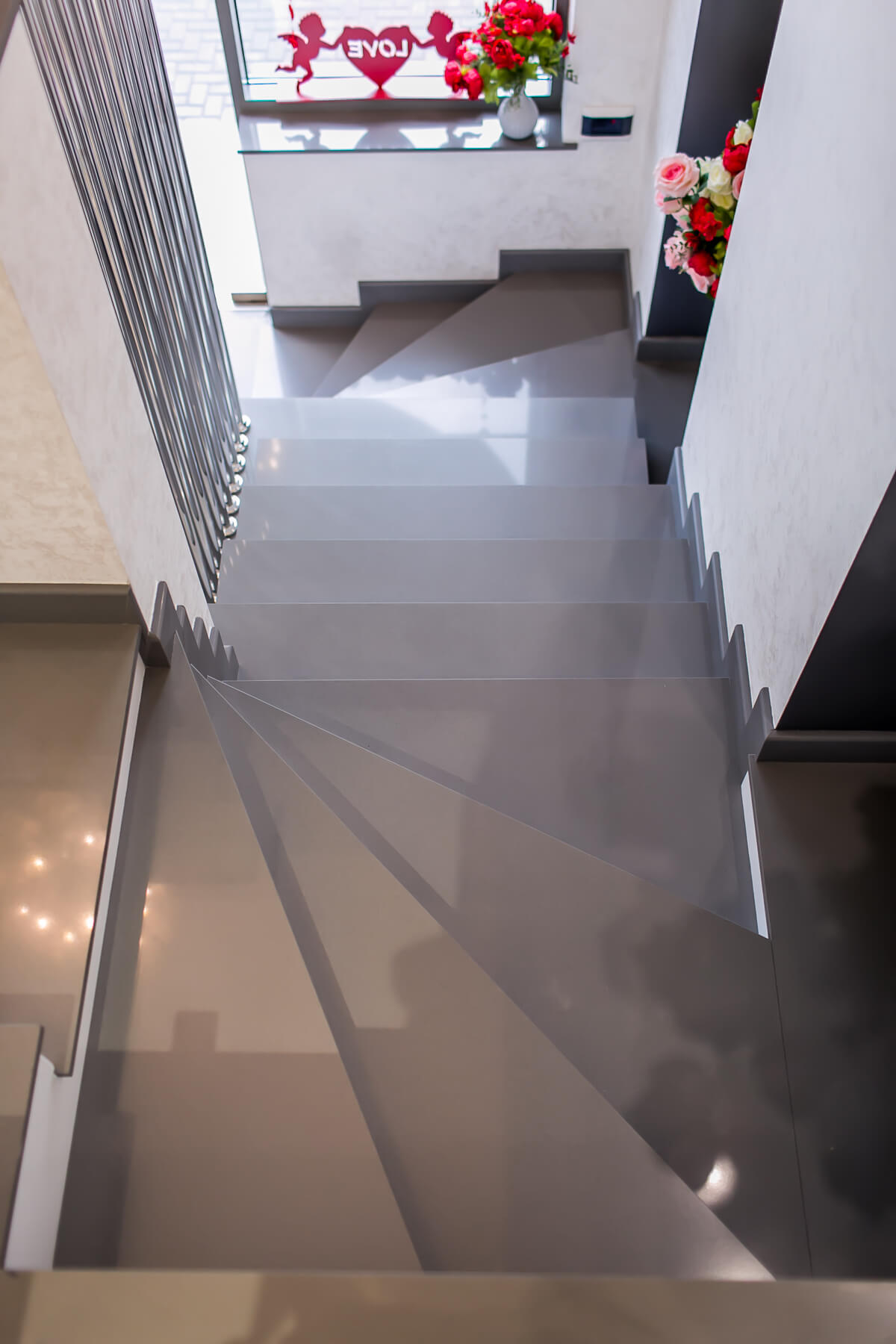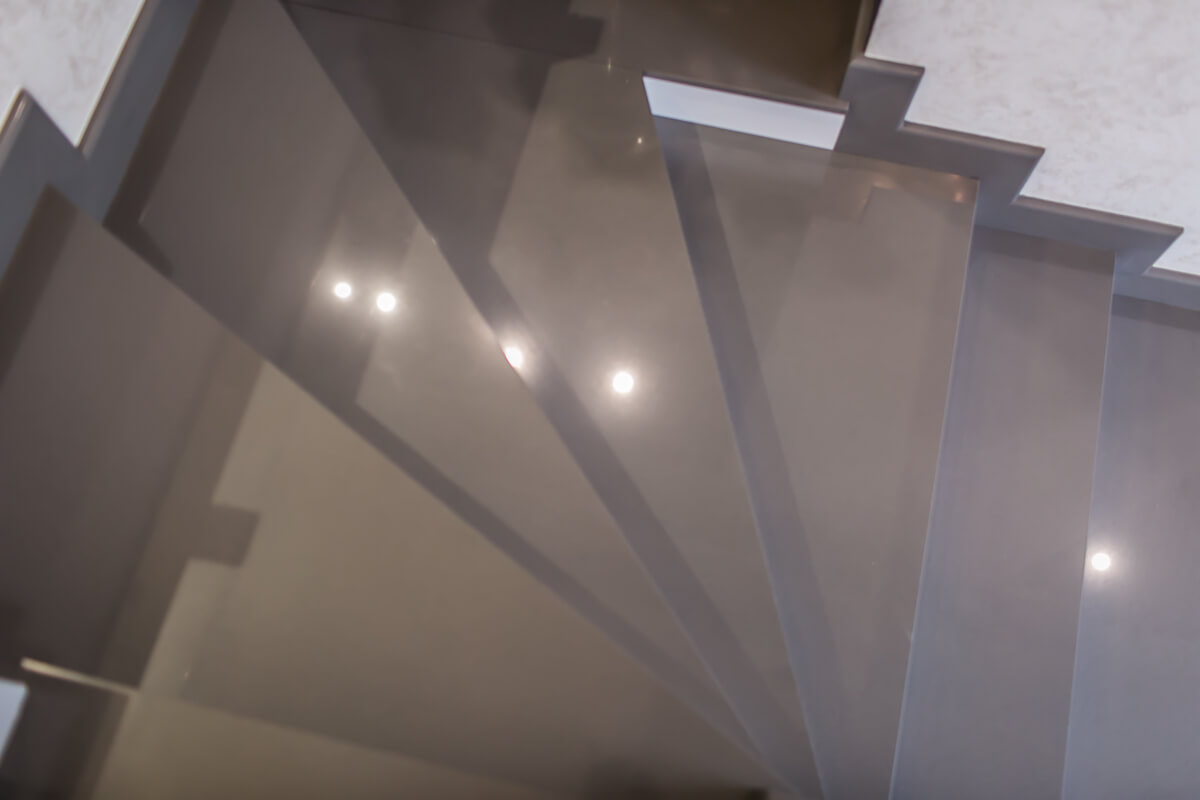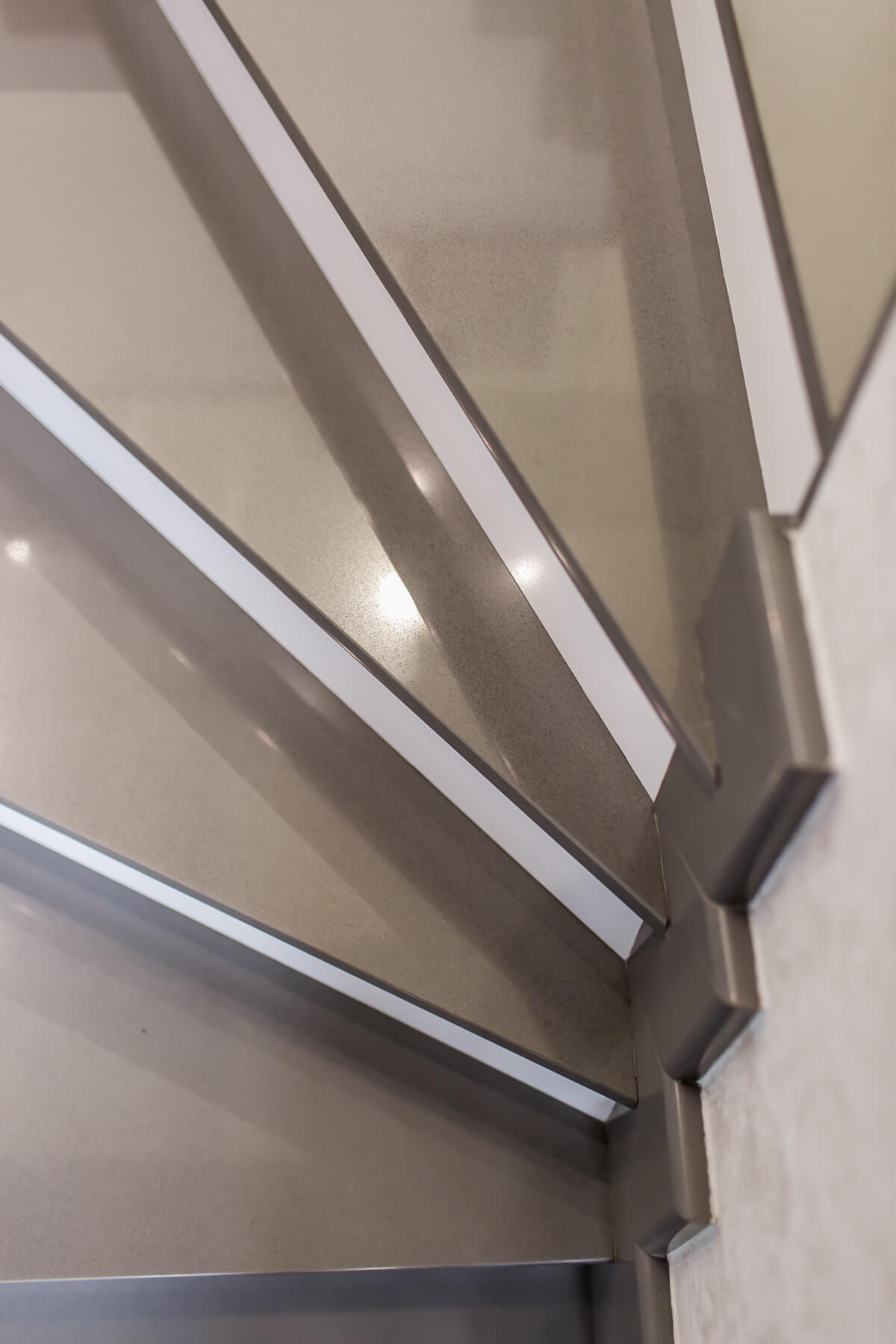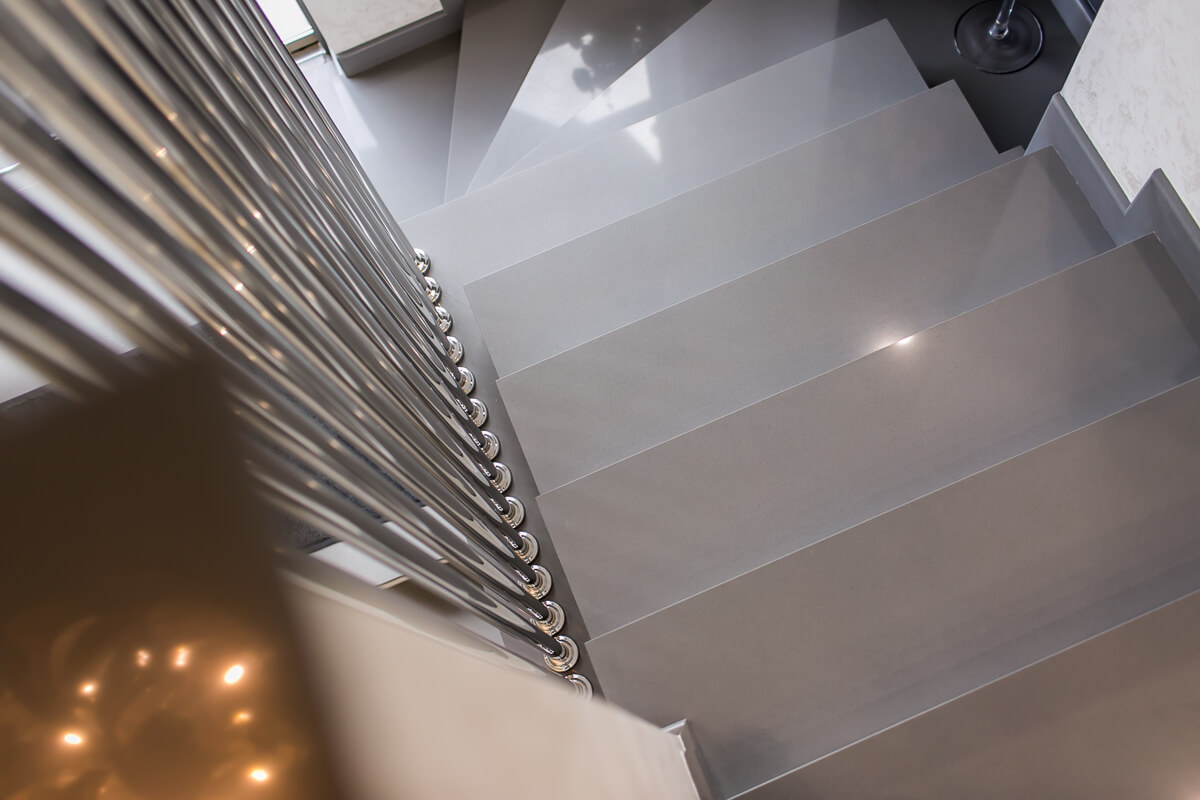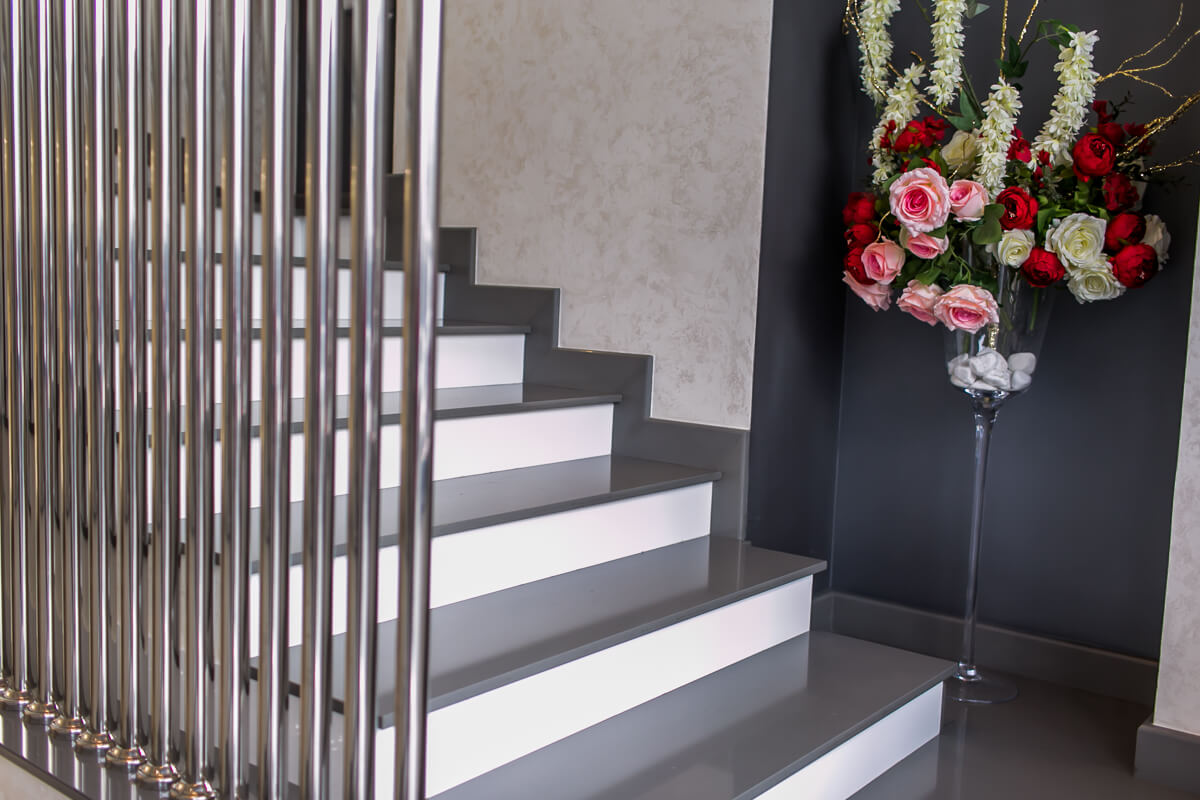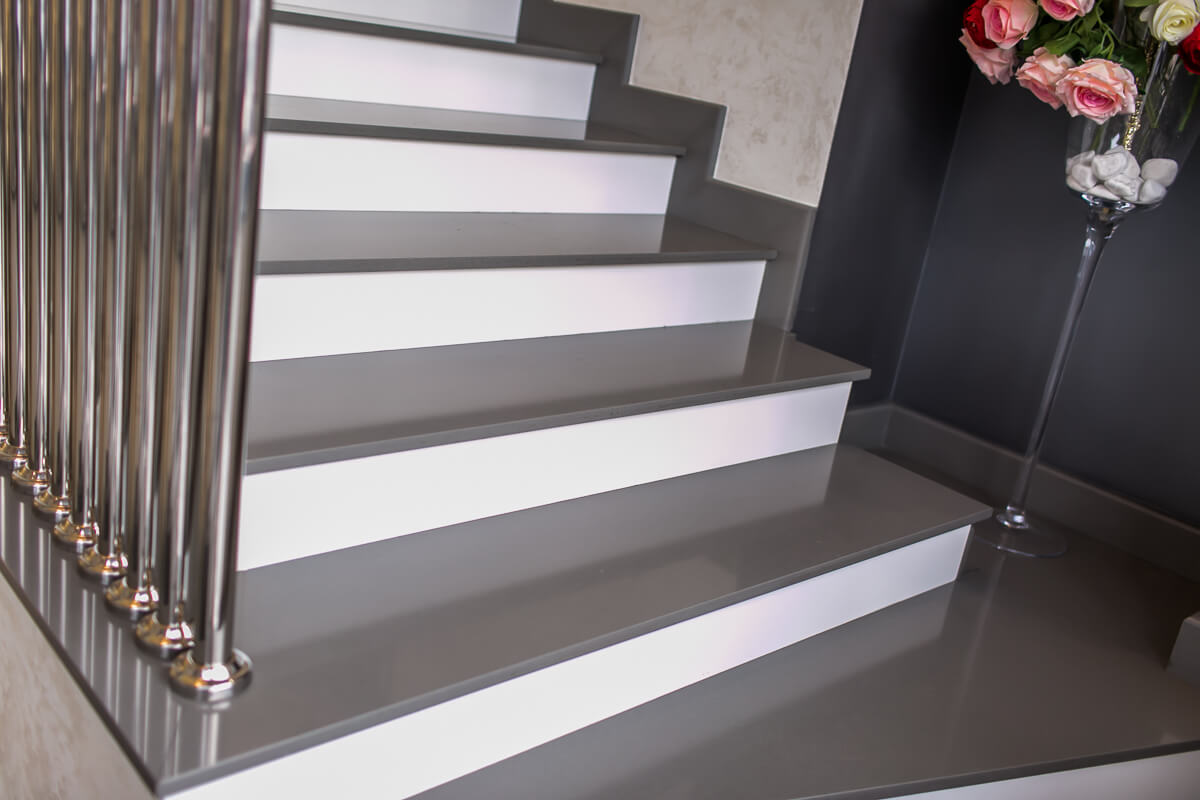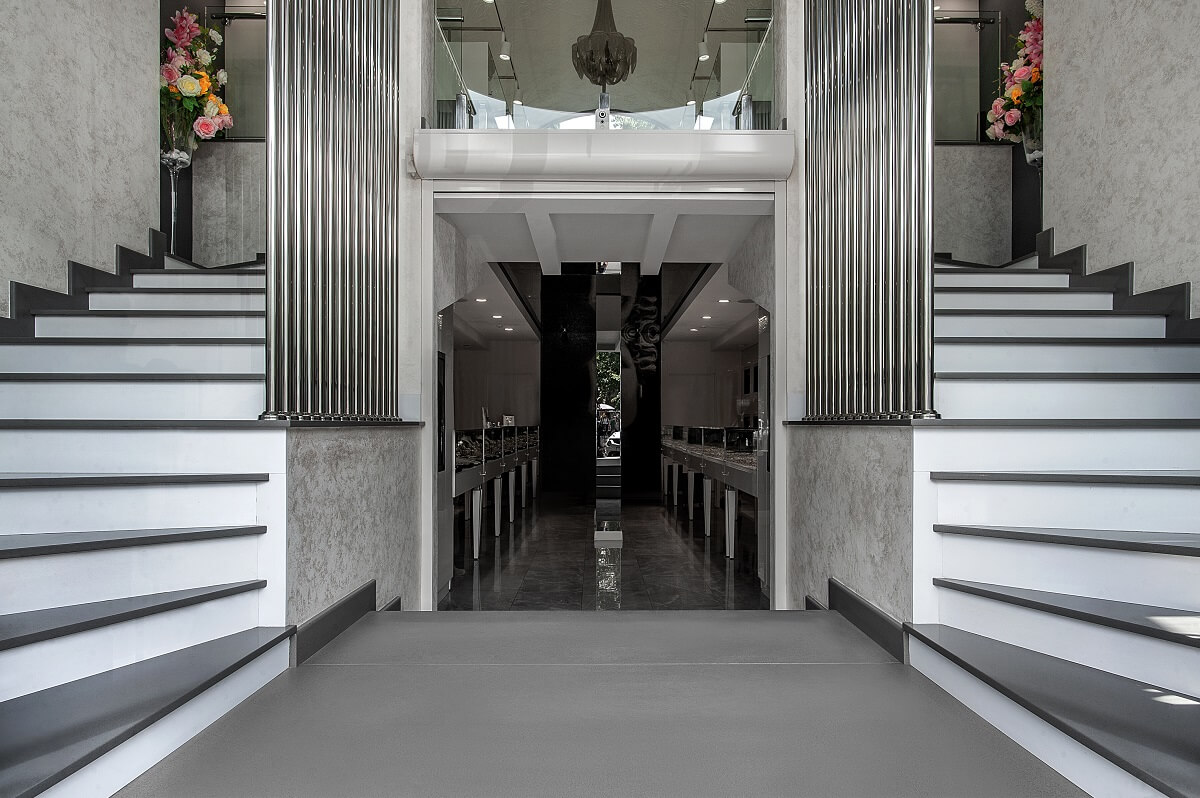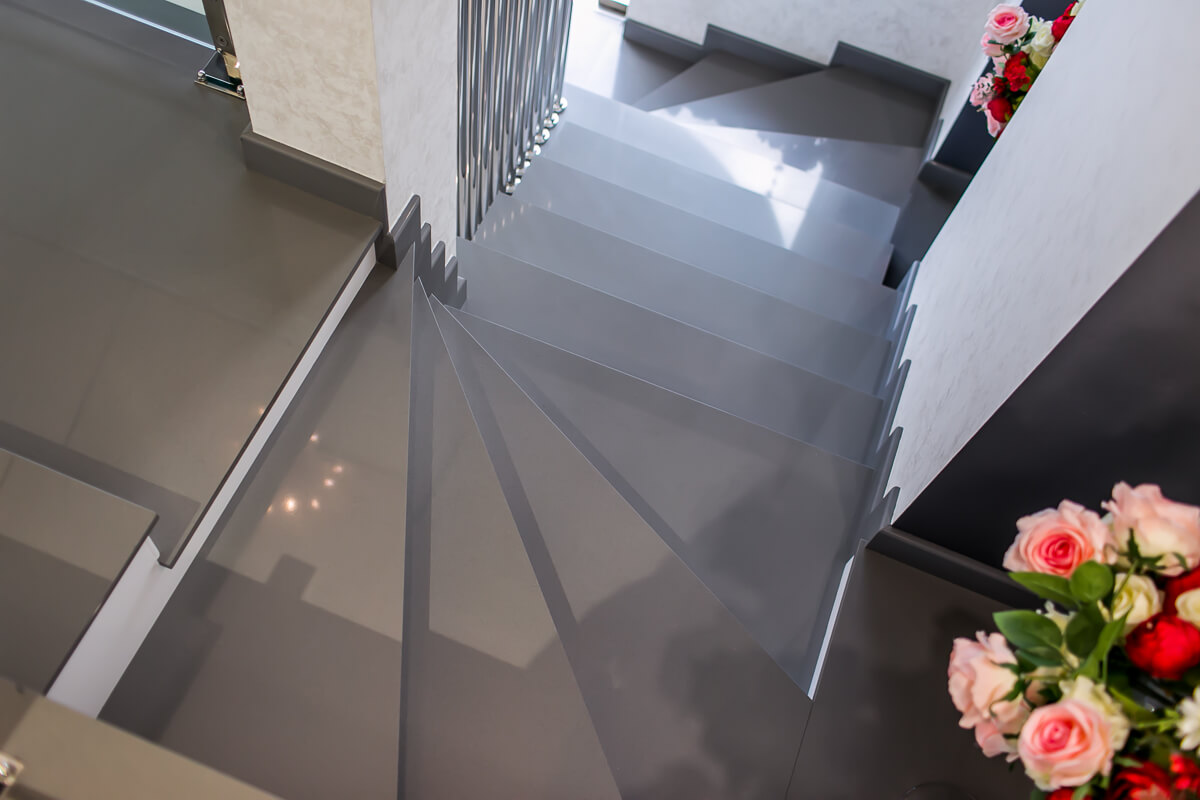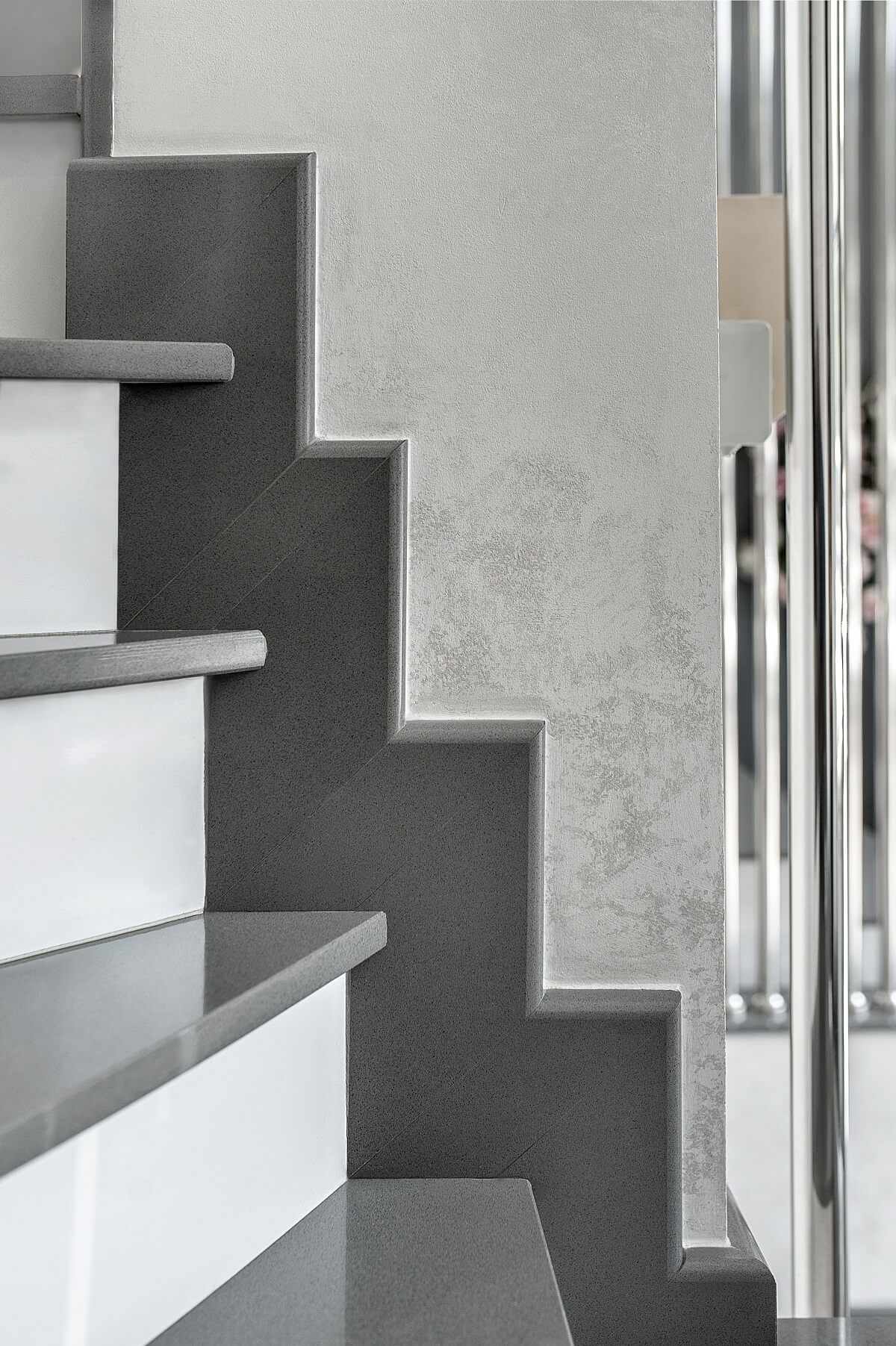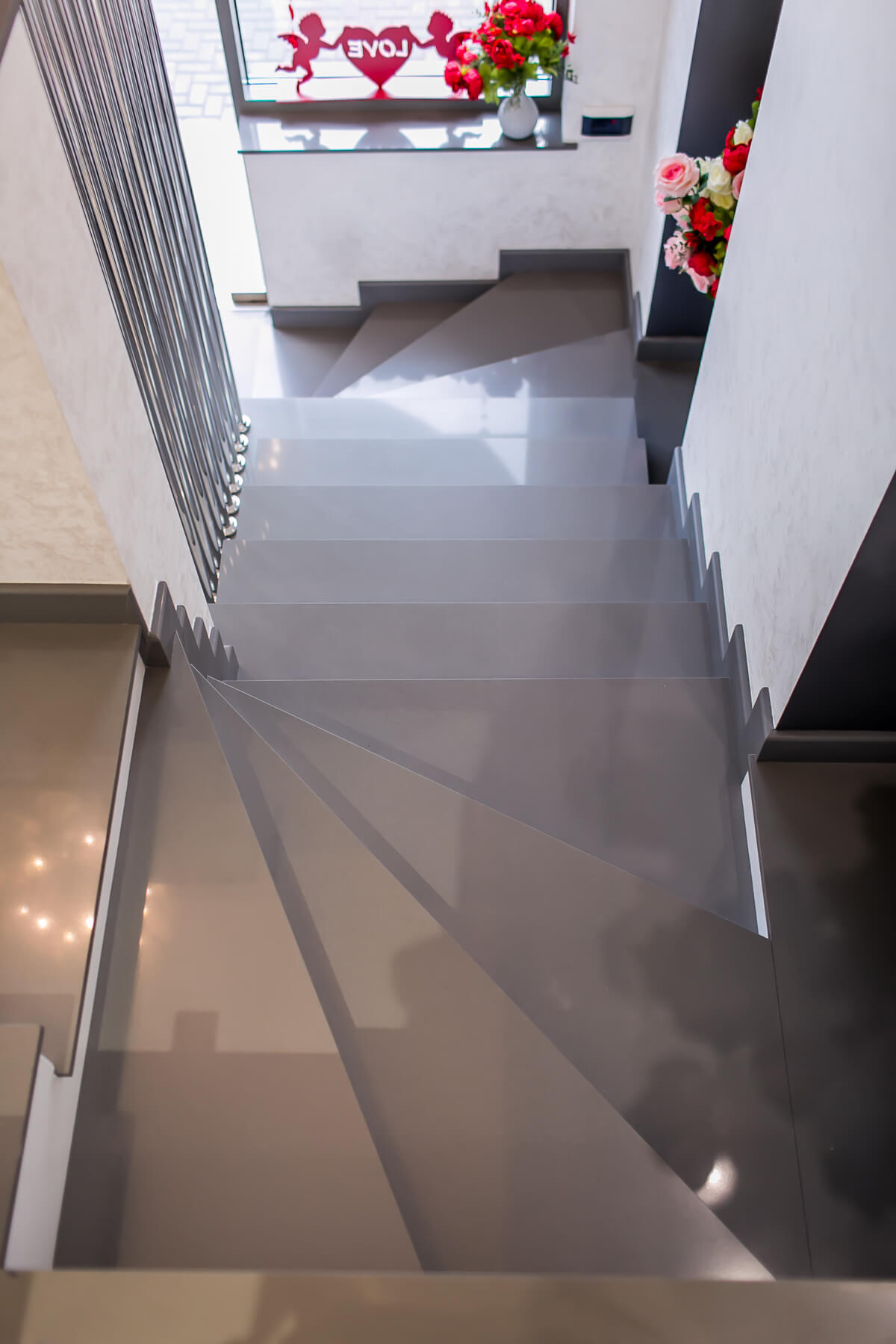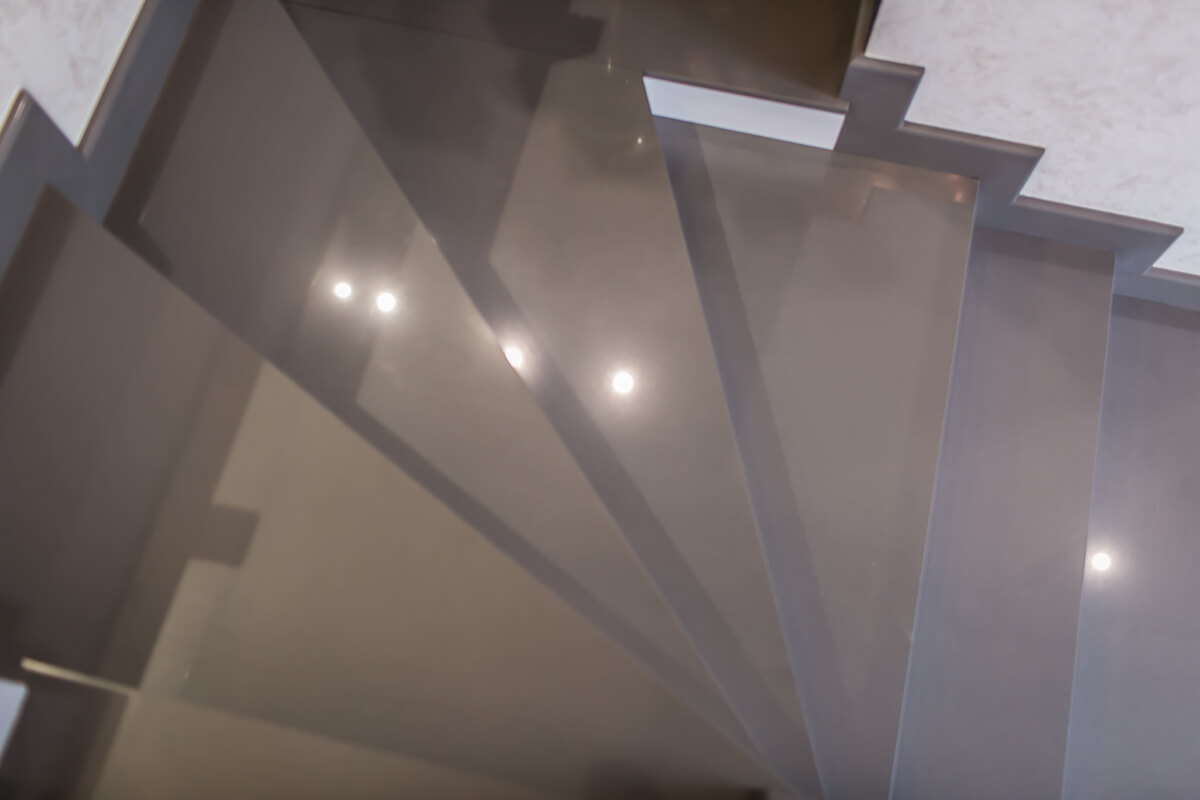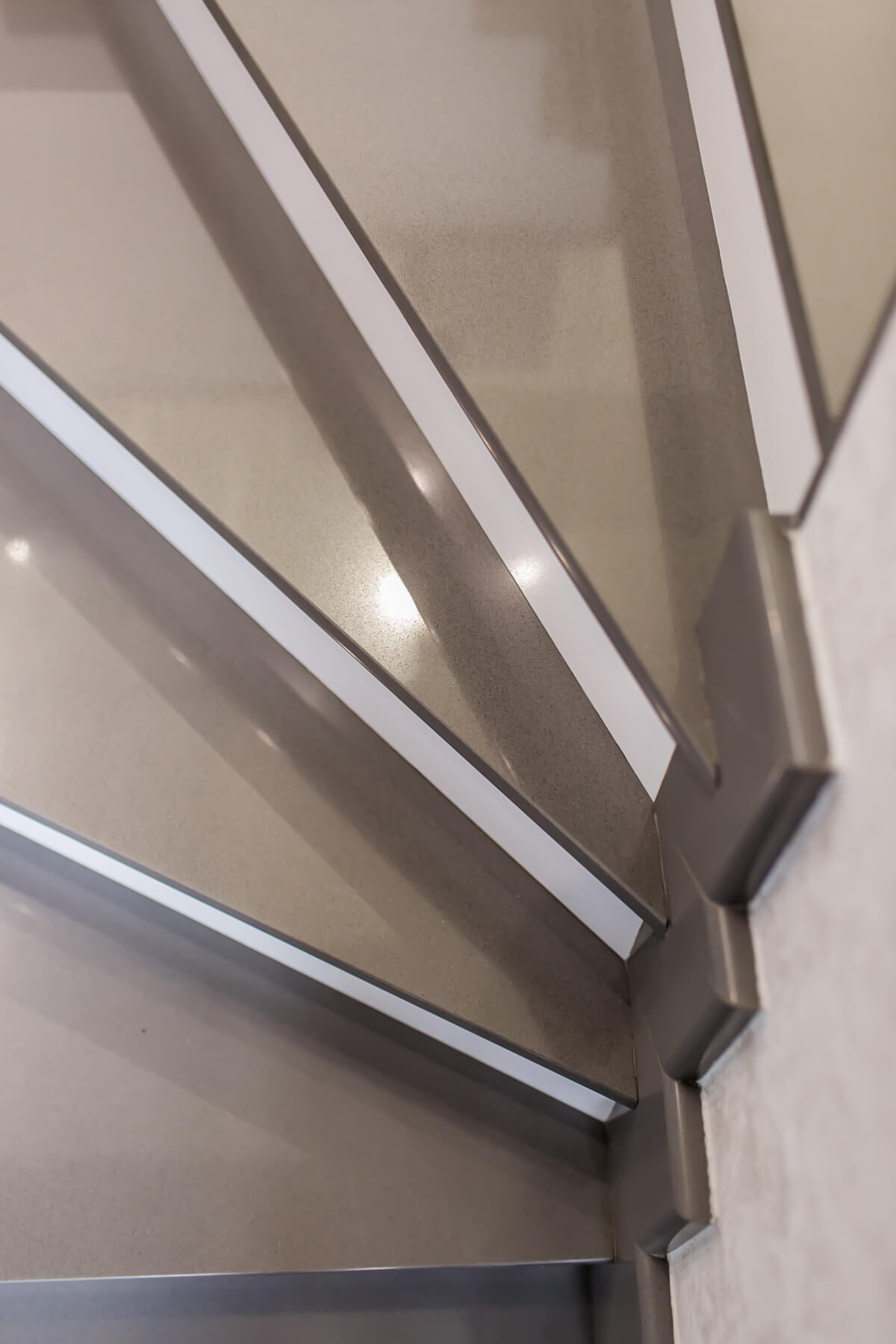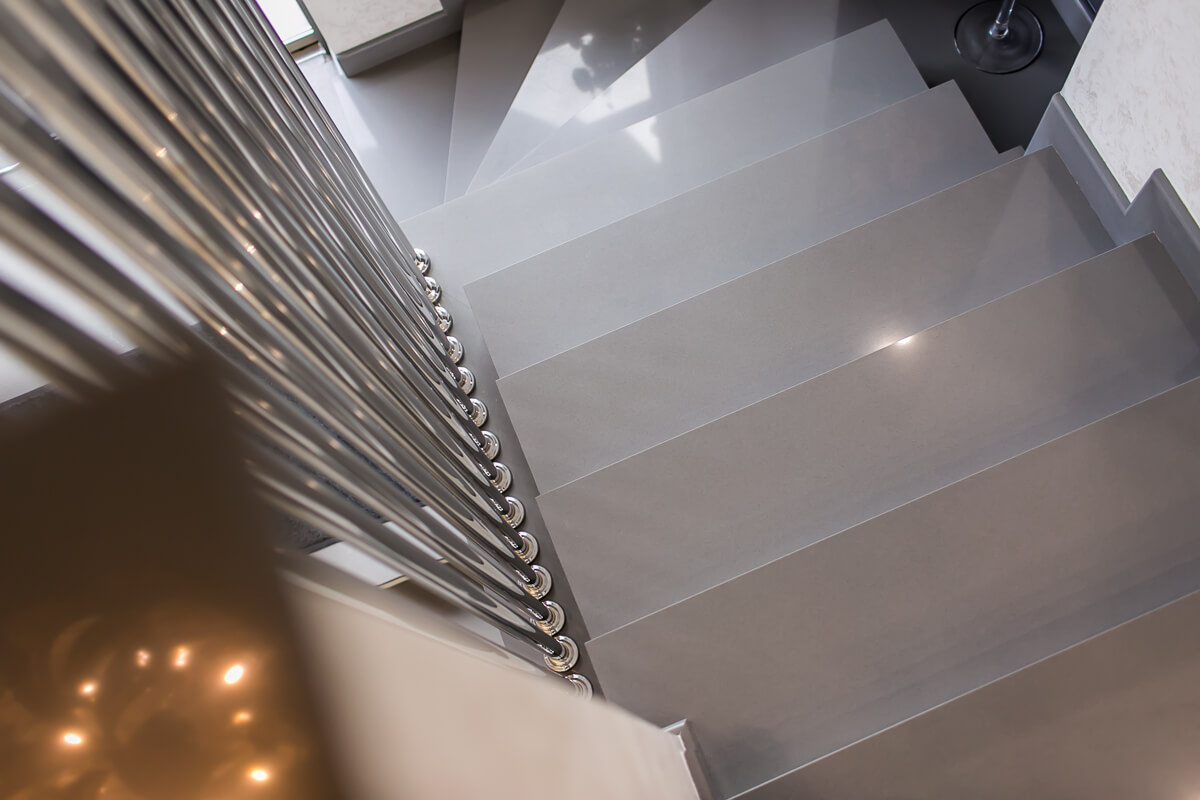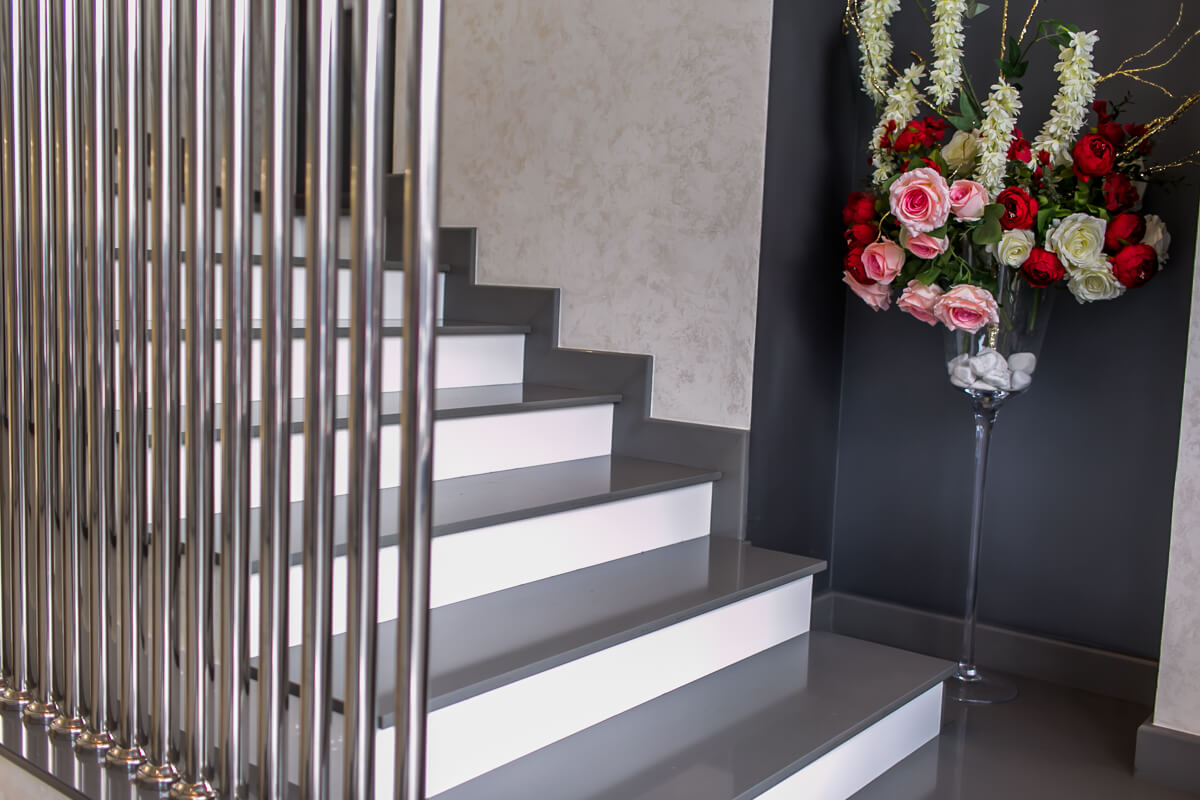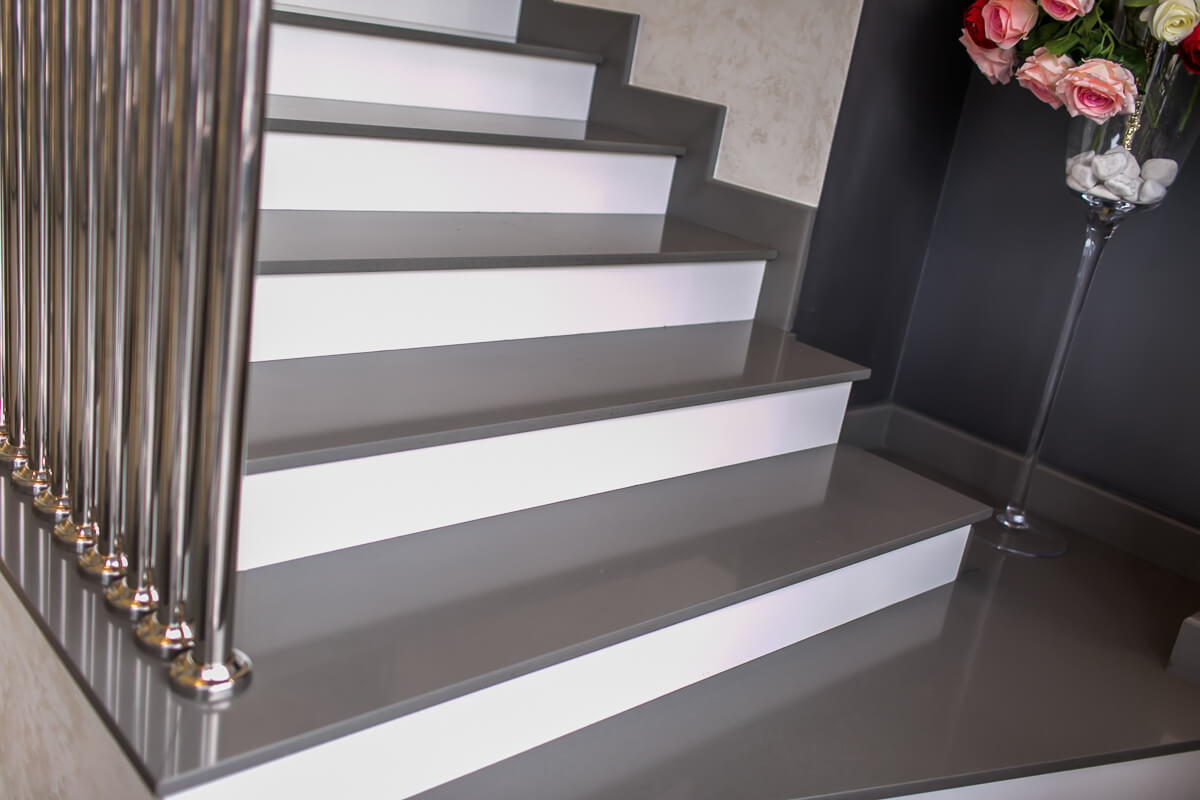 Quartz steps for Paradis jewellery store
We made both indoor and outdoor steps for Paradis jewellery store. The indoor steps, covered with Technistone Crystal Anthracite quartz, are remarkably elegant, being a modern material, with a wide variety of colors and textures that can be adapted to any design, for both residential and commercial spaces.
Durability and elegance - these are the two basic attributes of a quartz stone staircase.
STONE price!
from 185 €
Order a project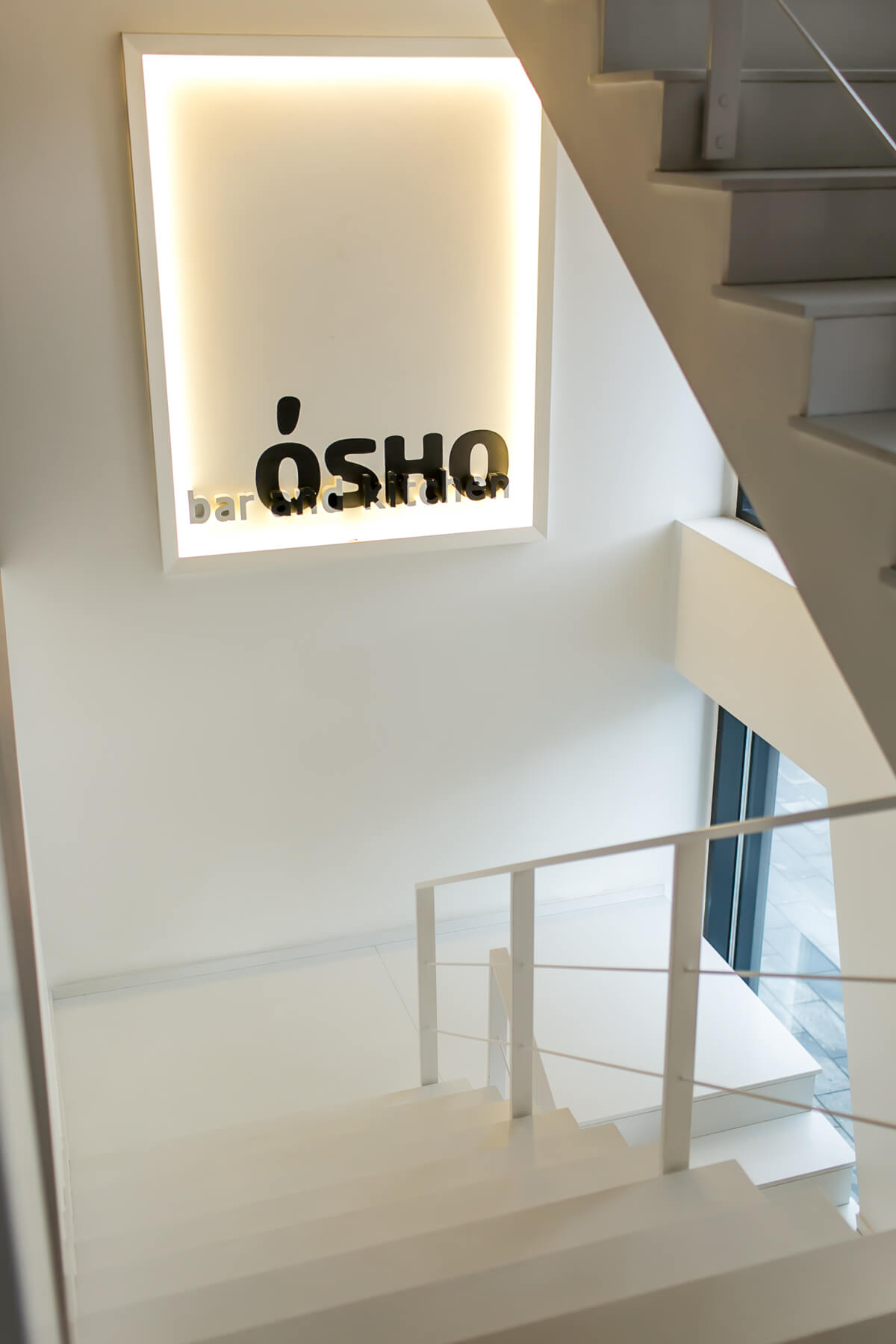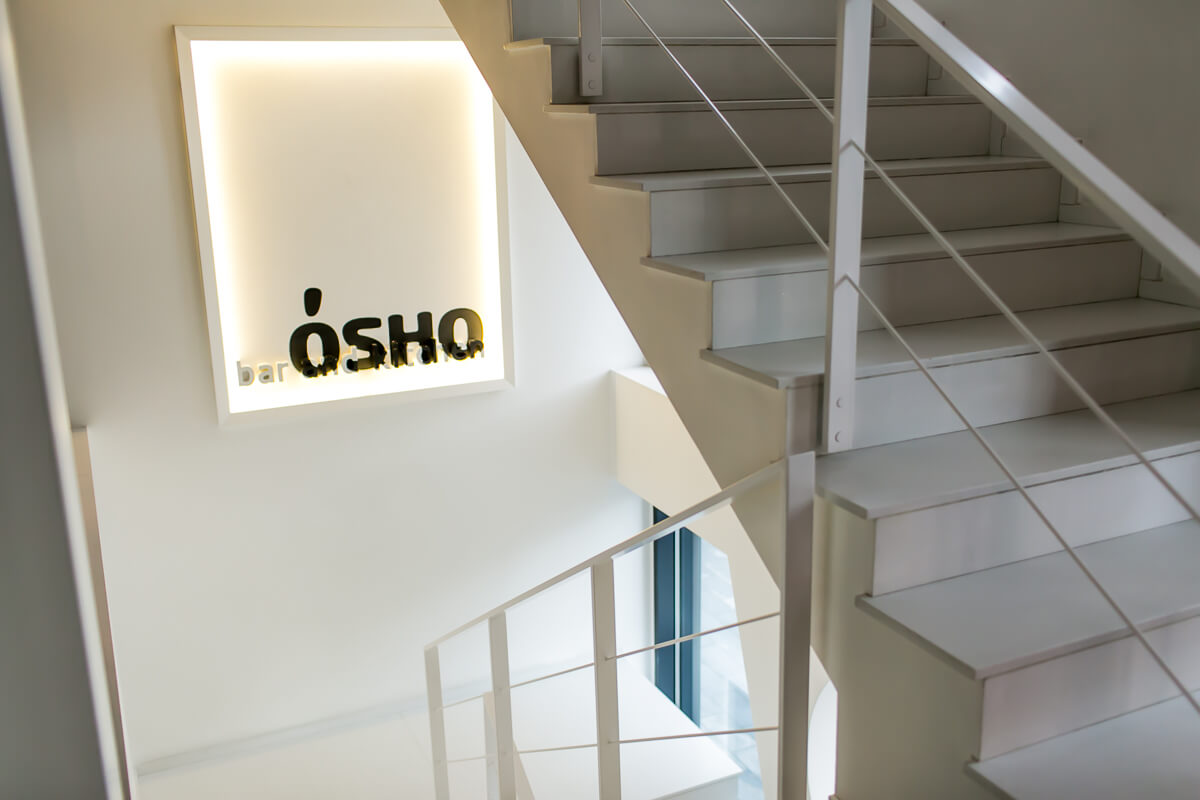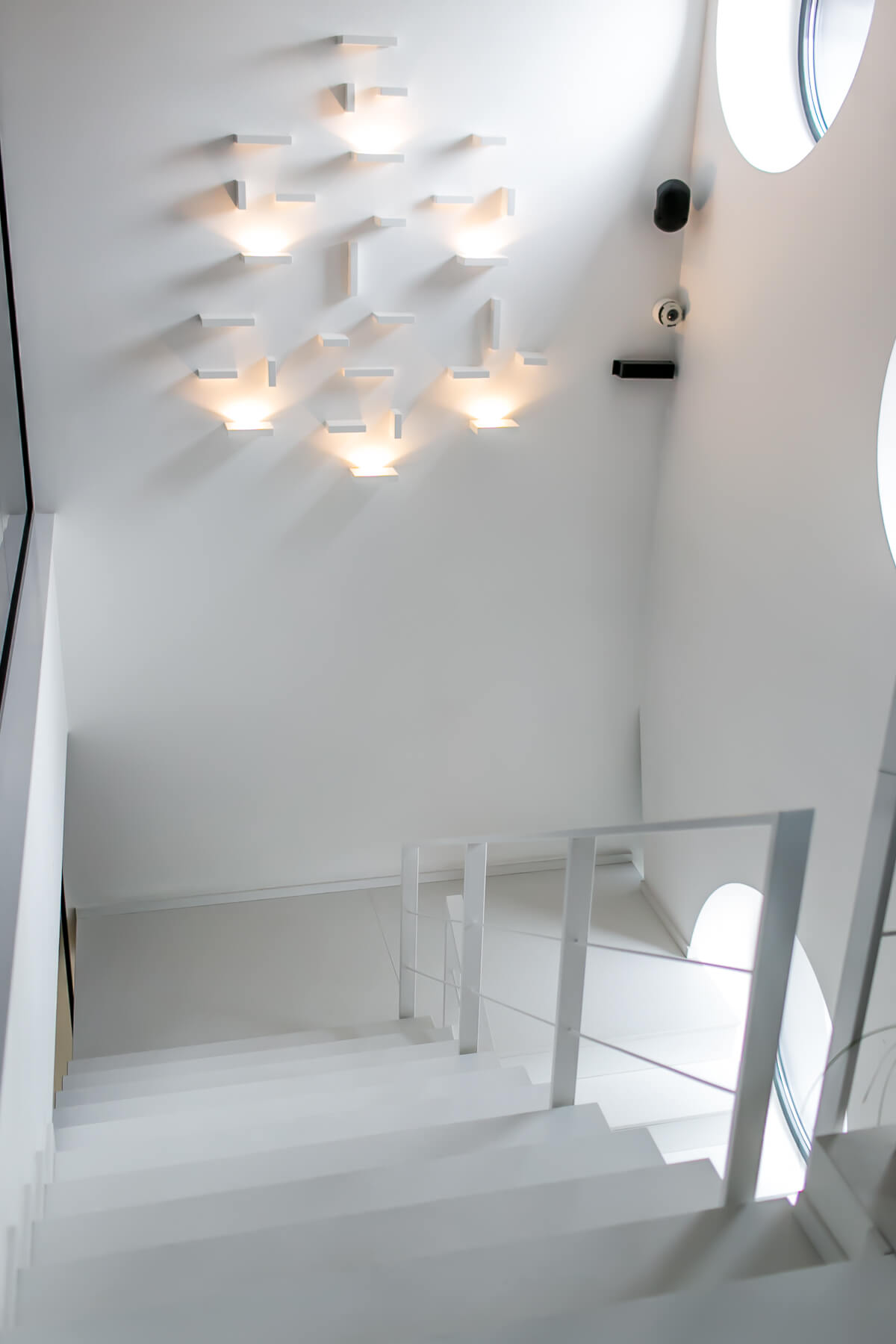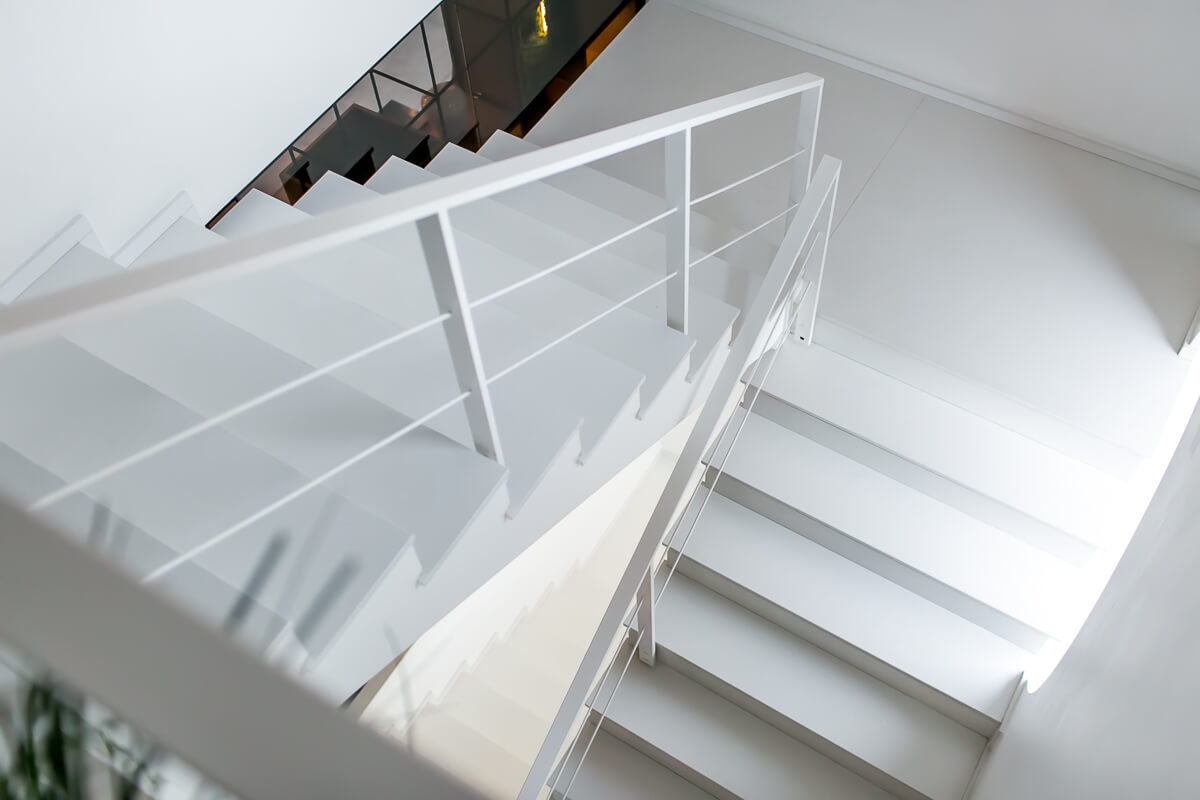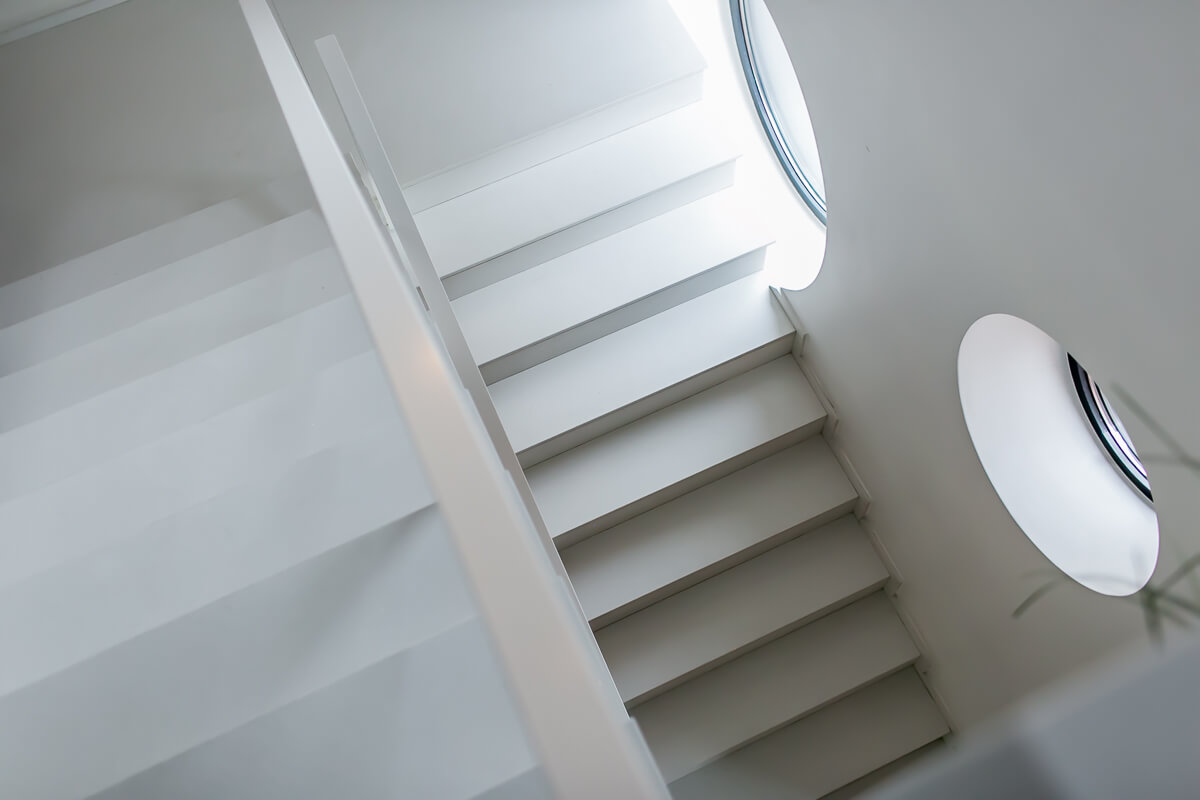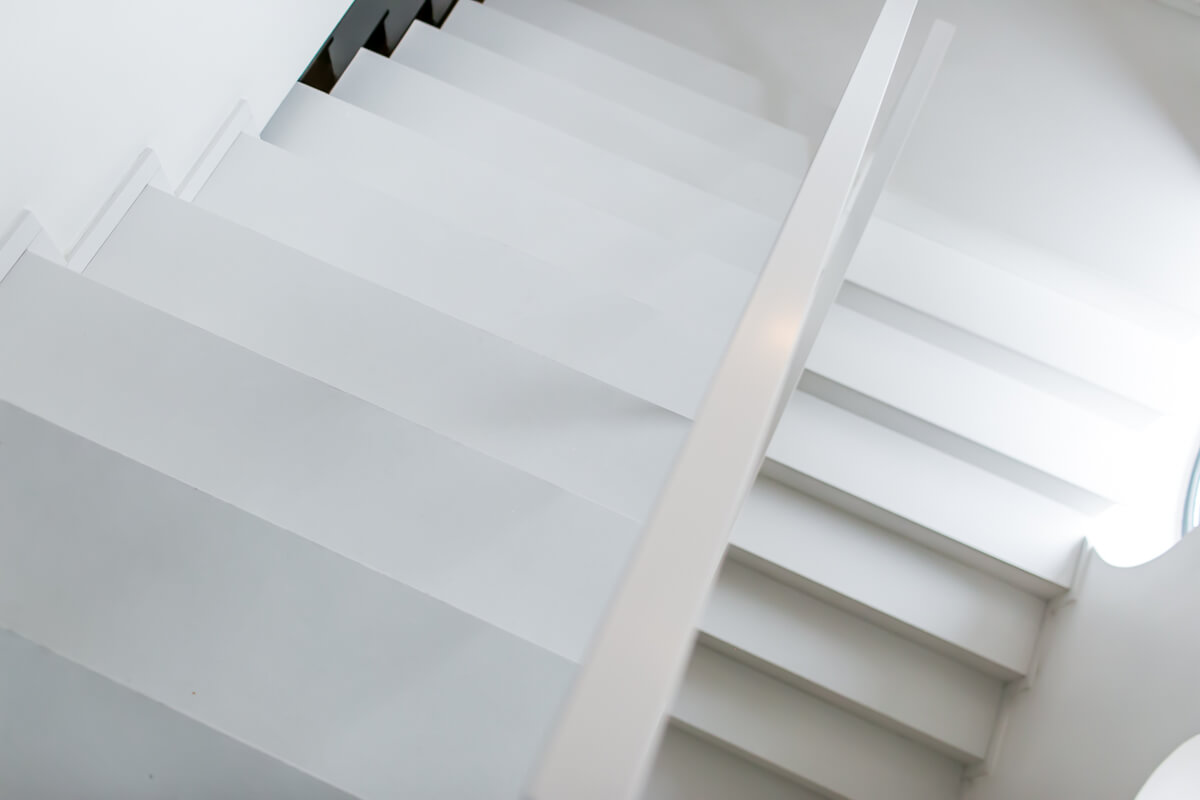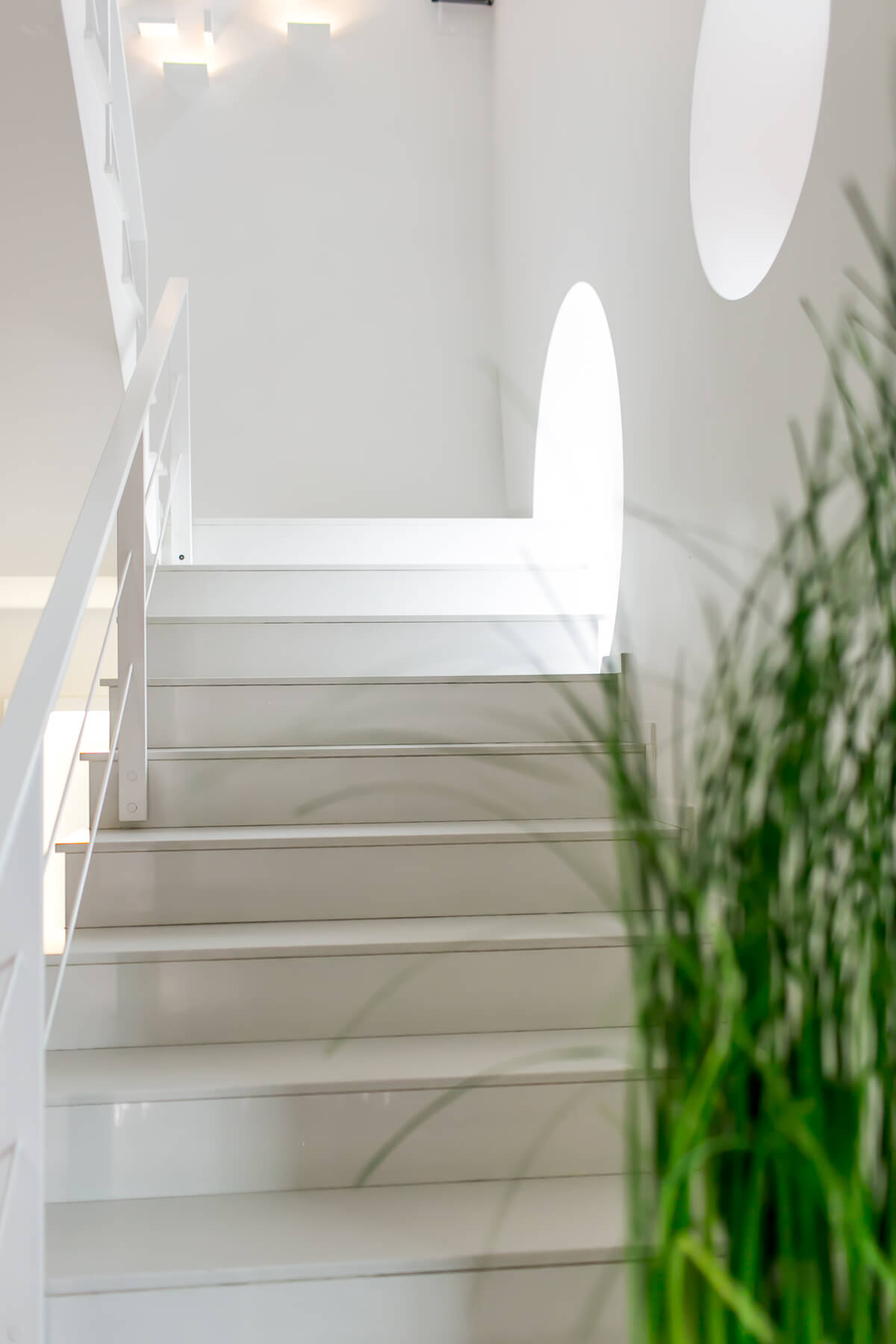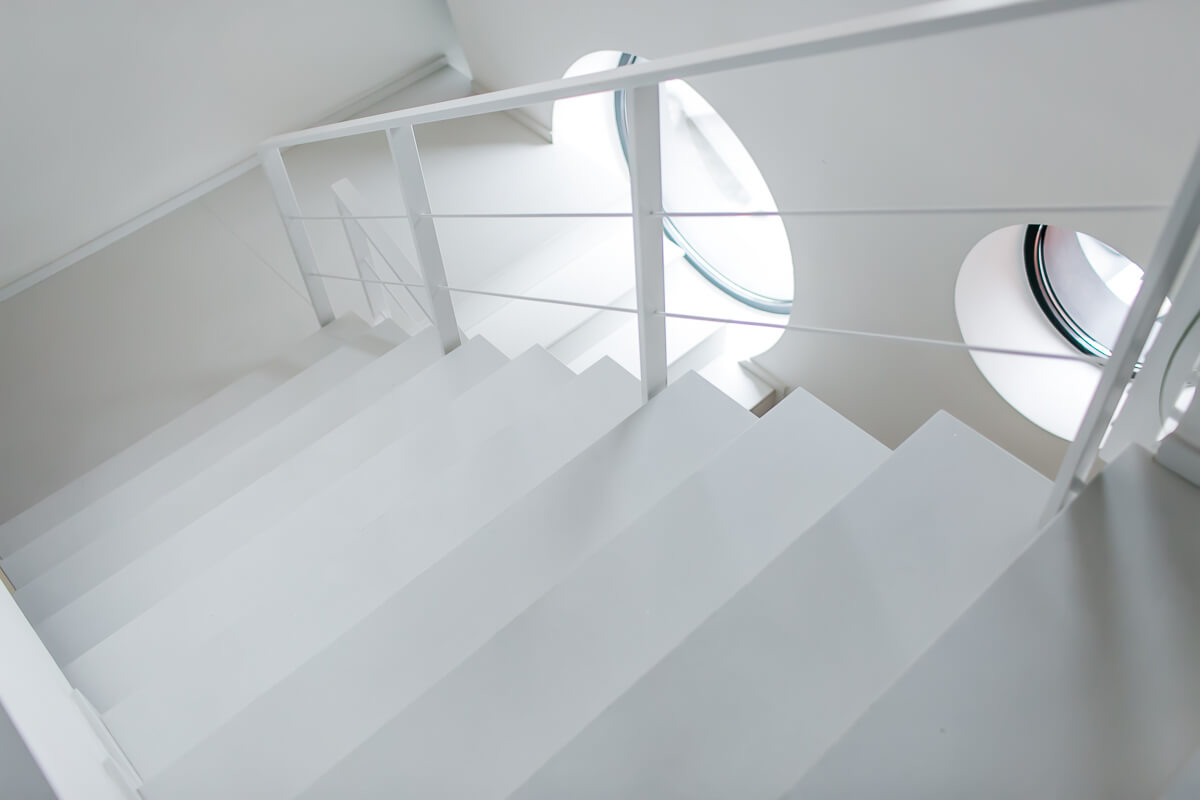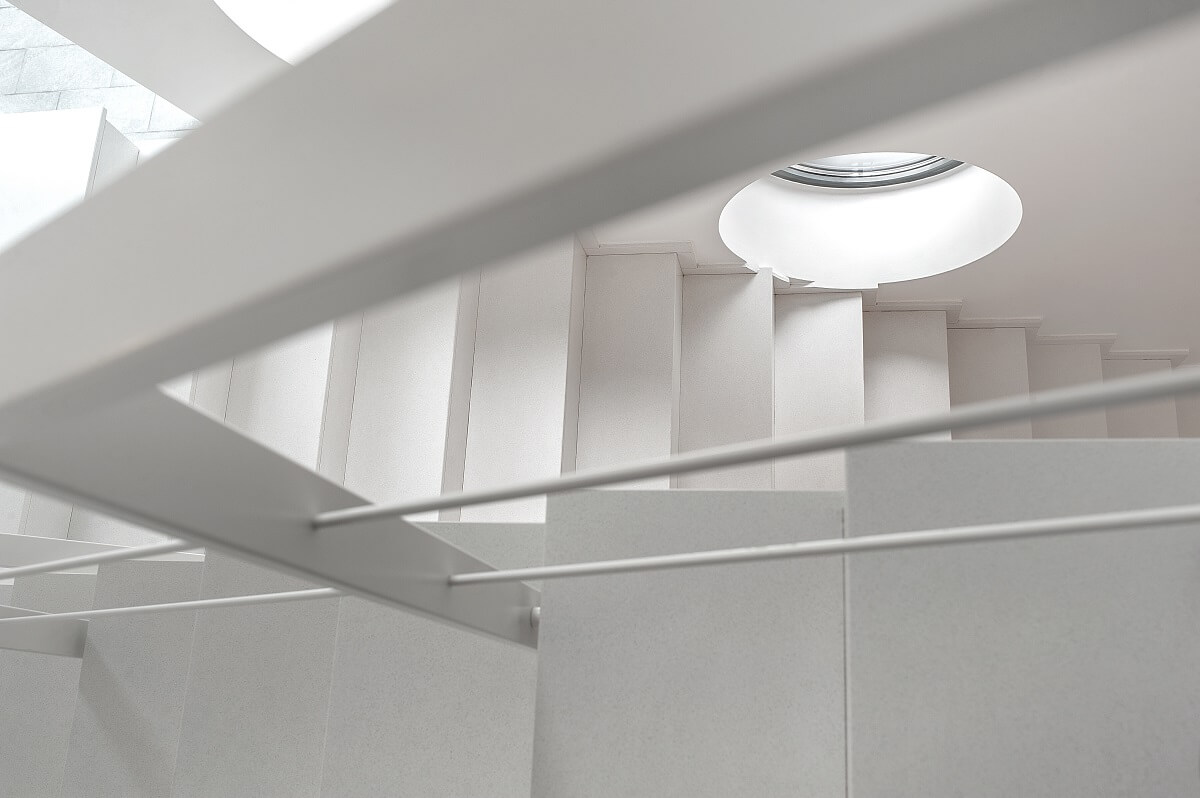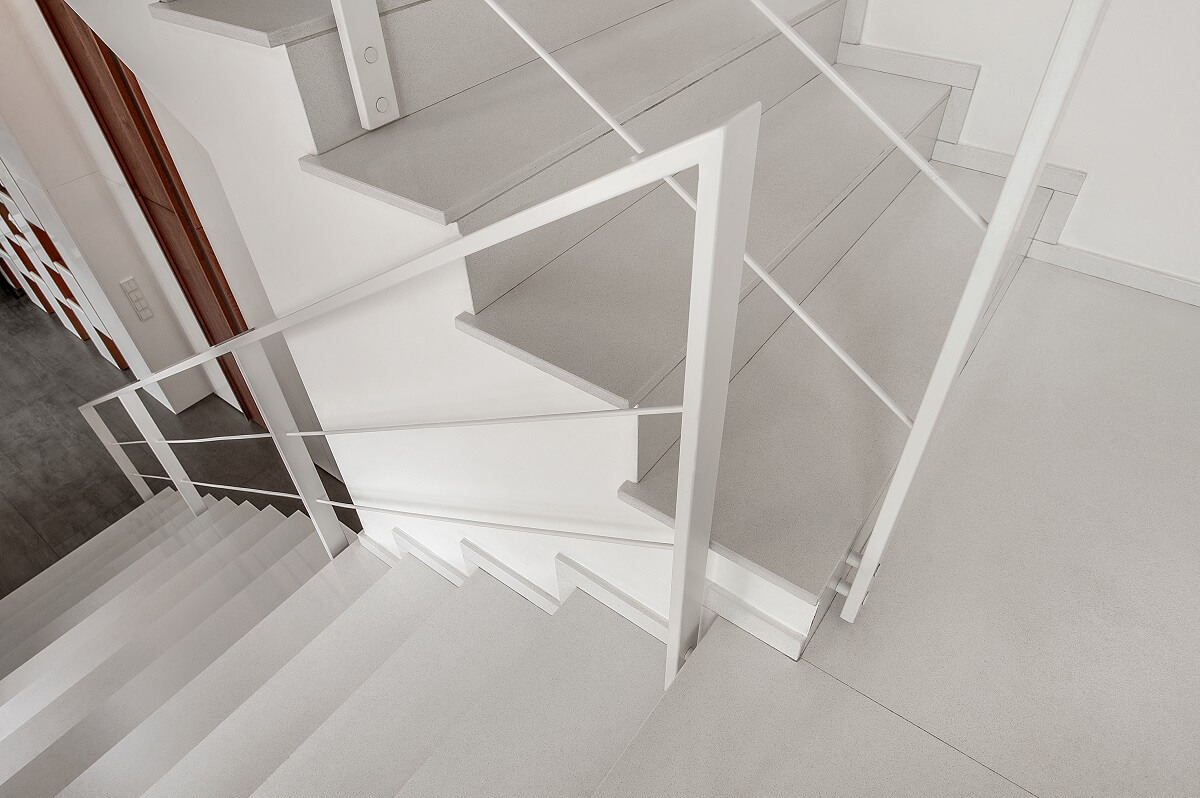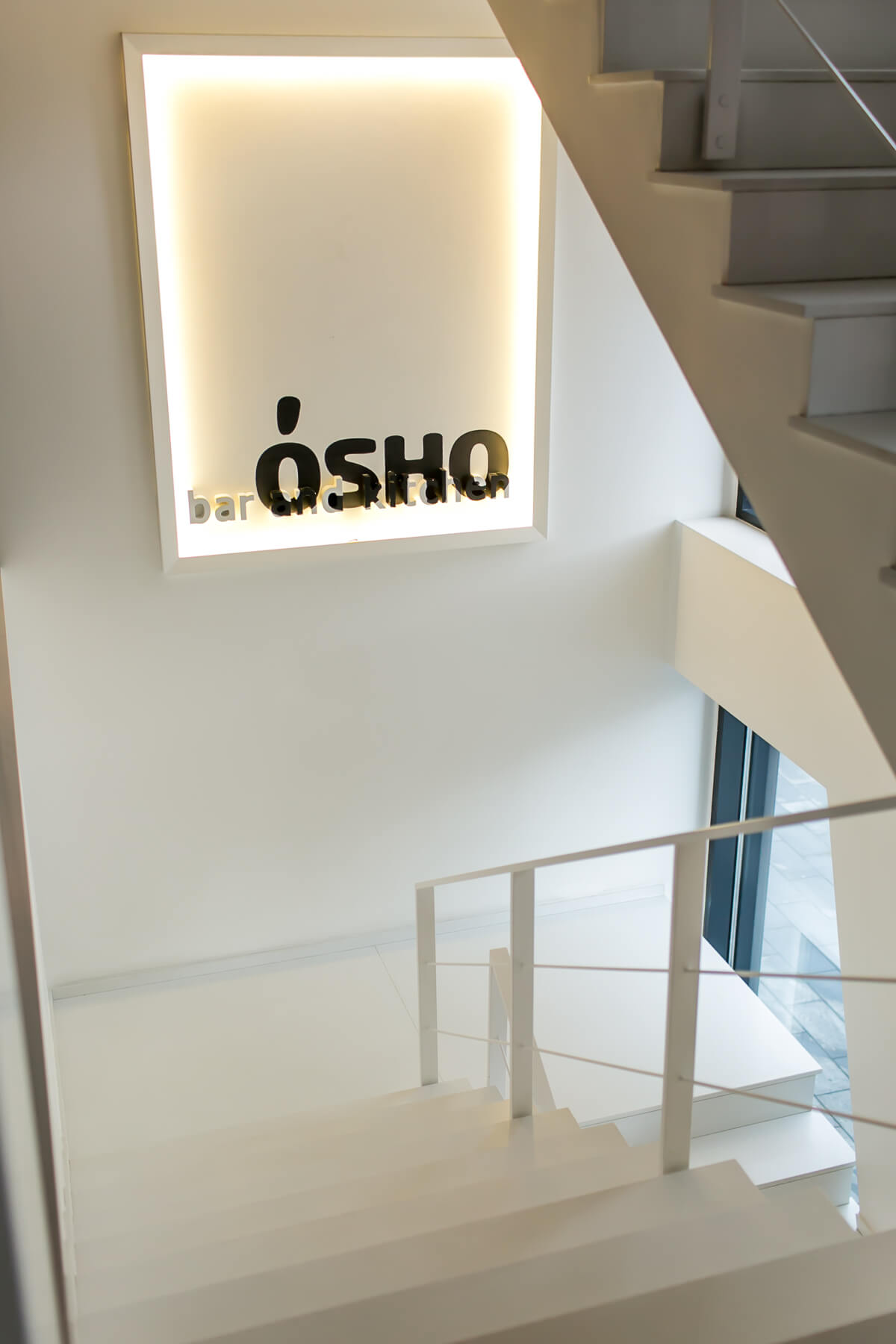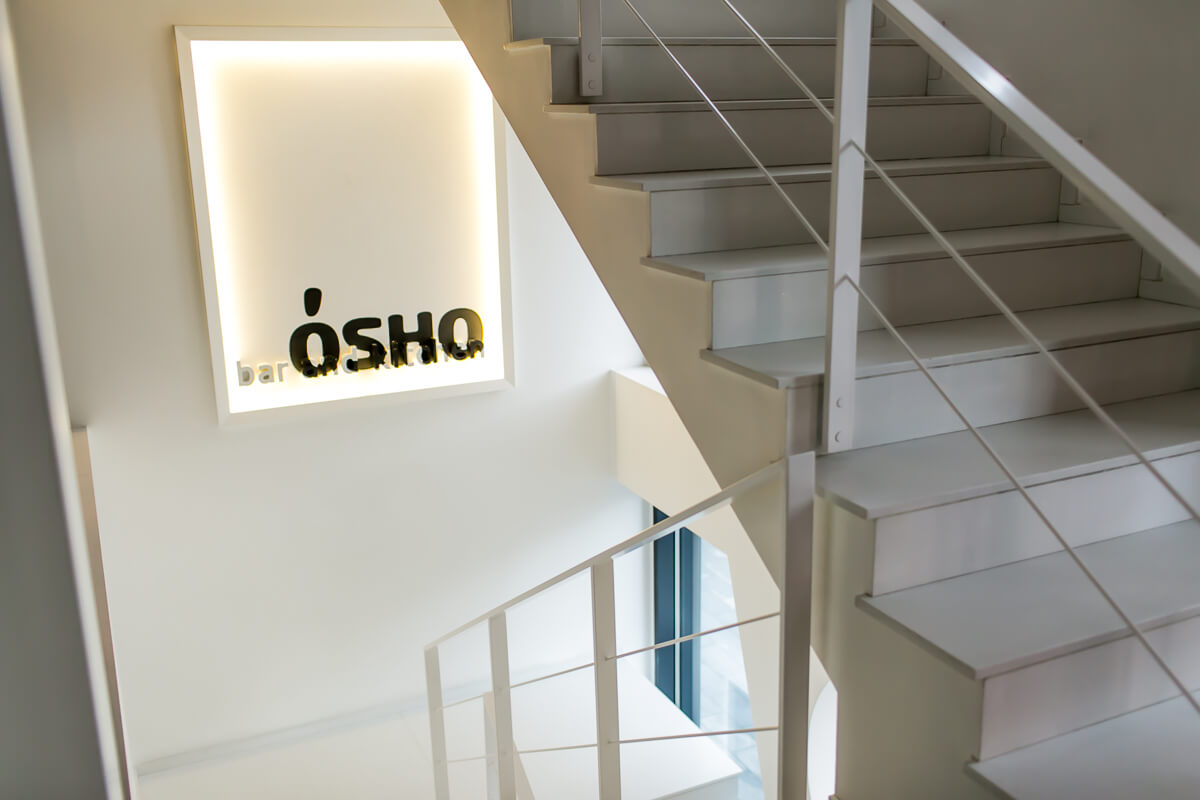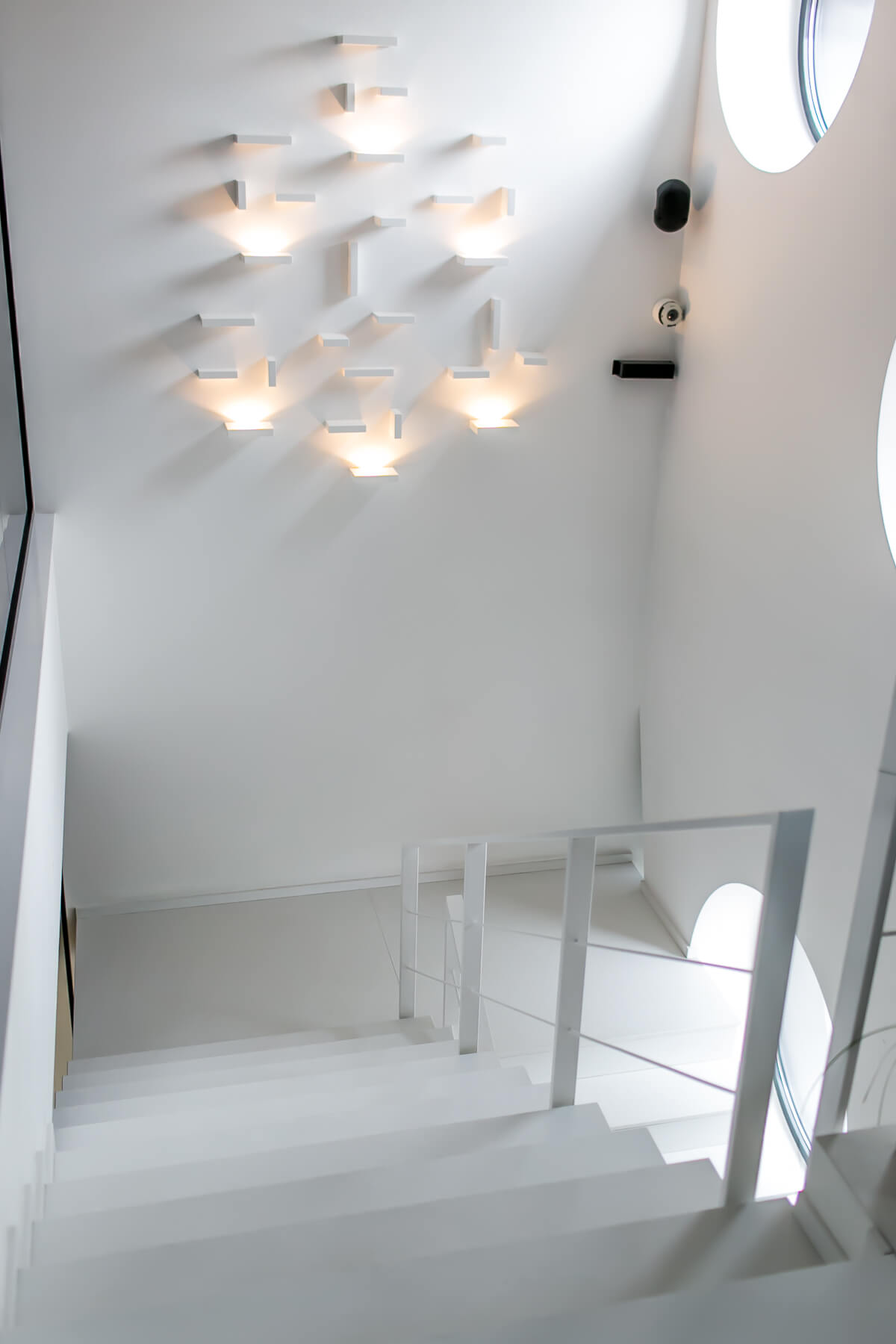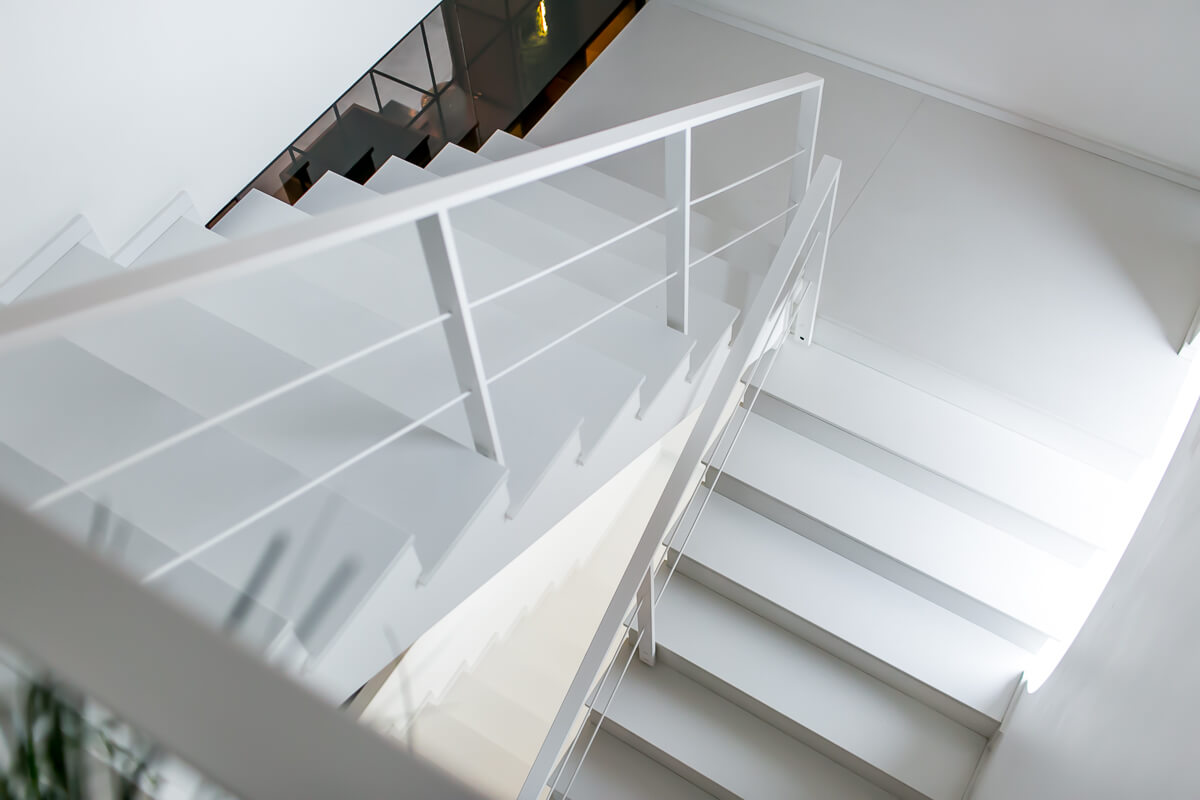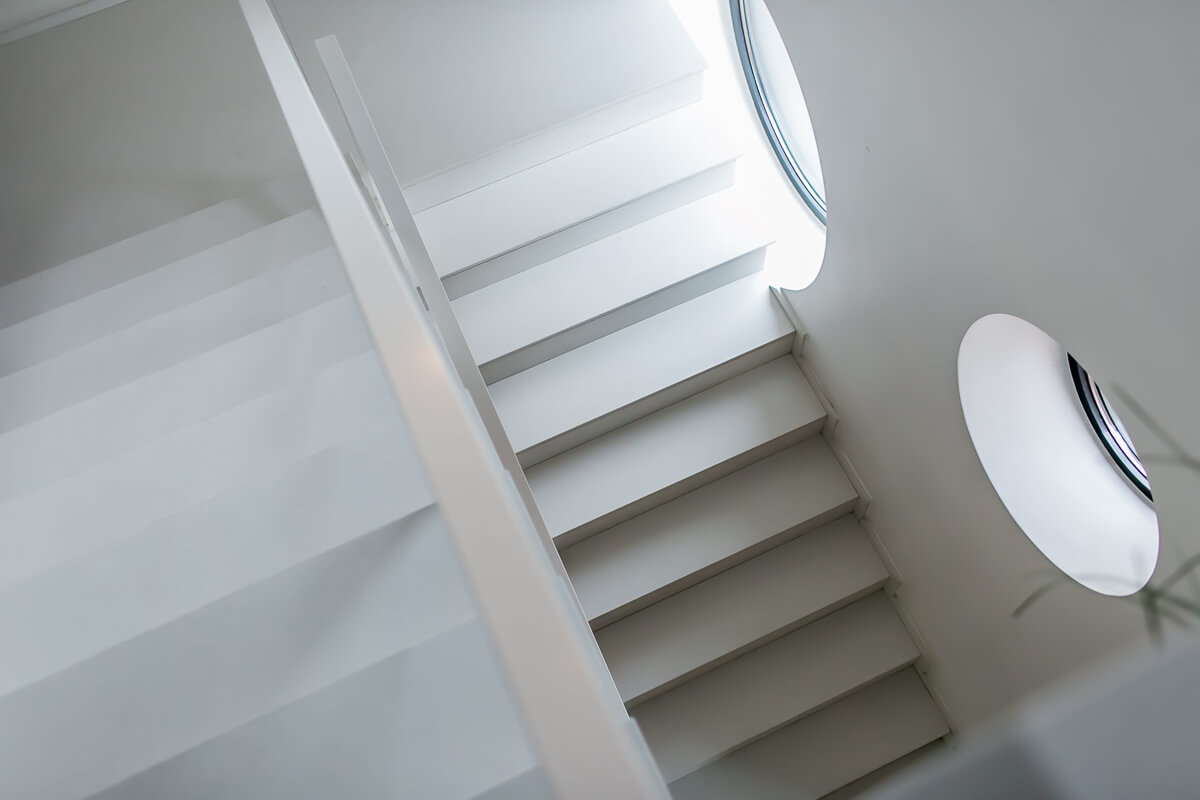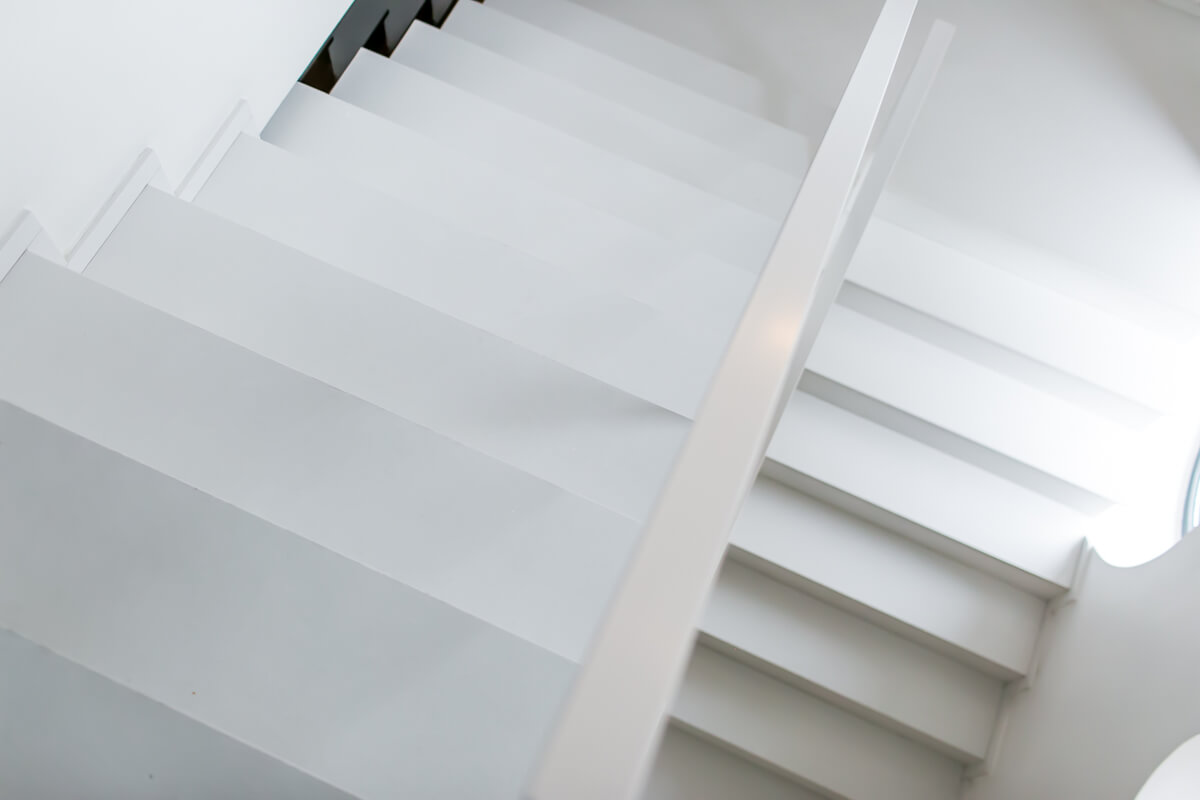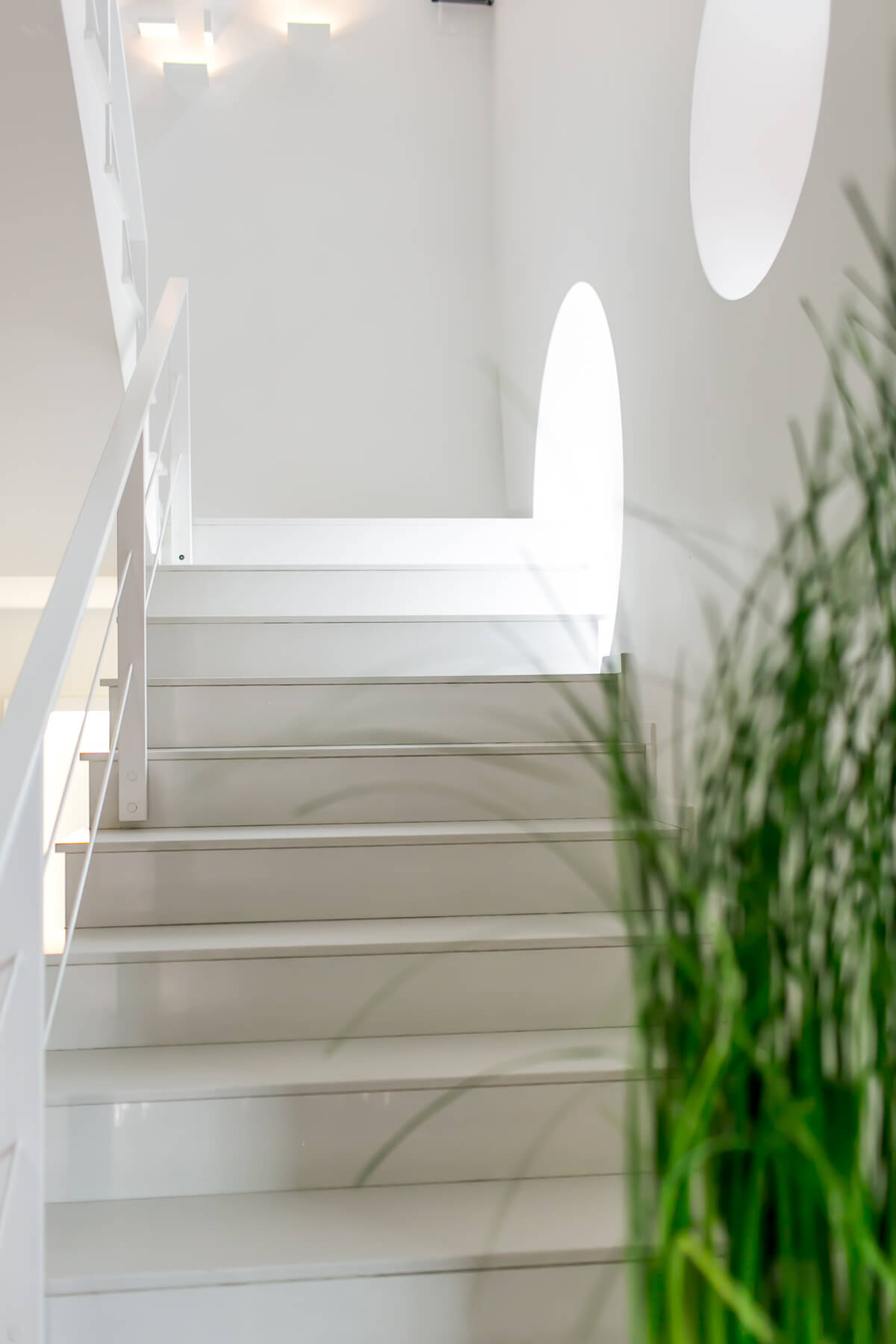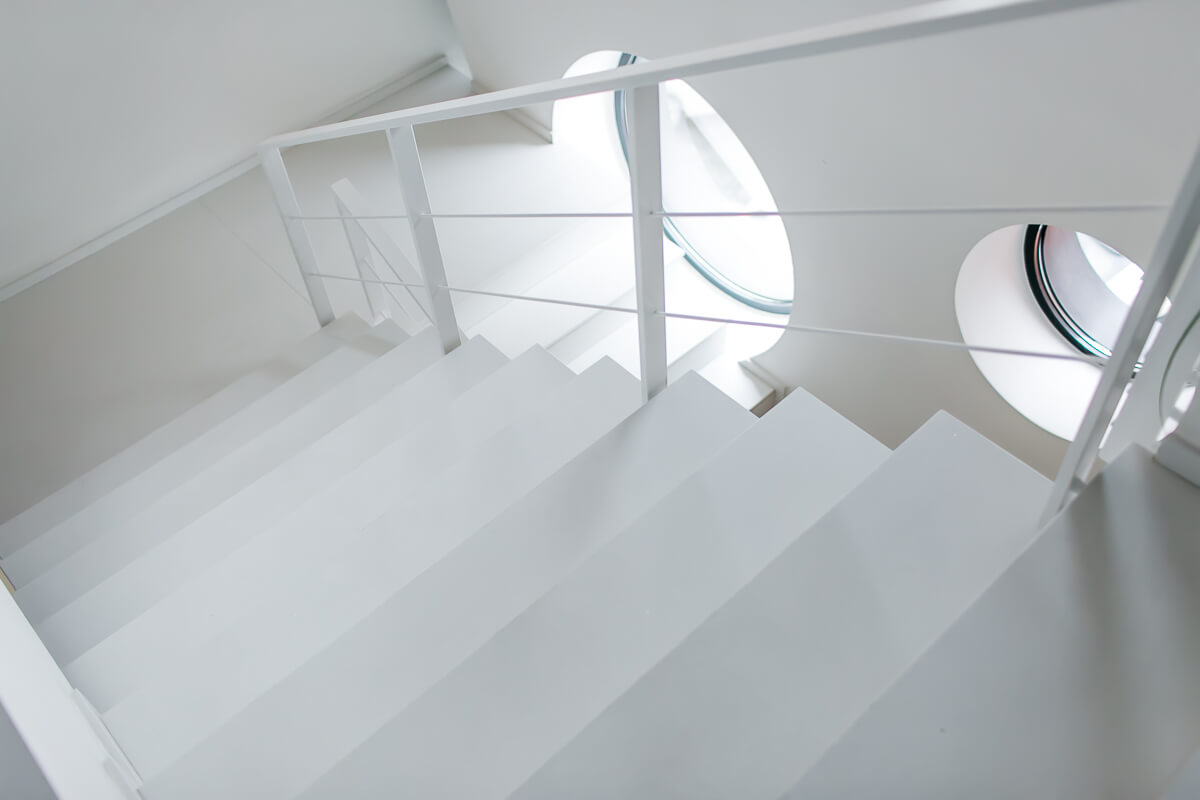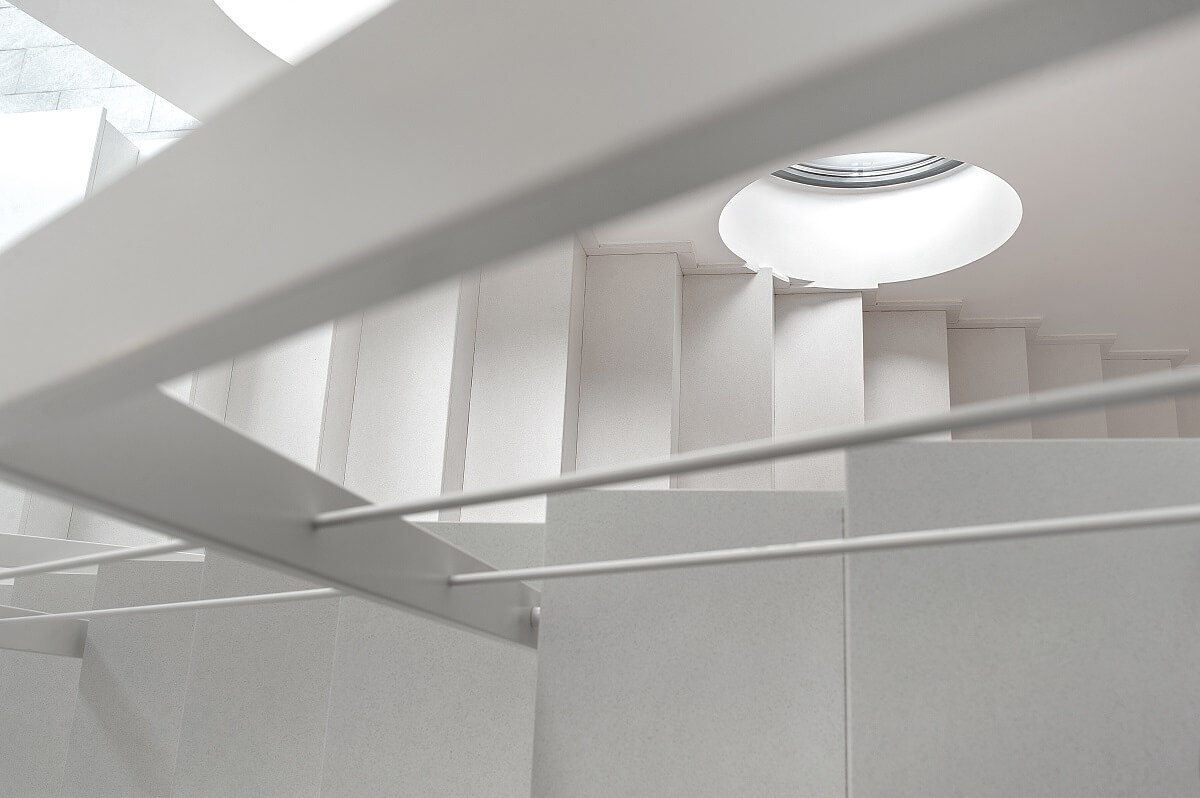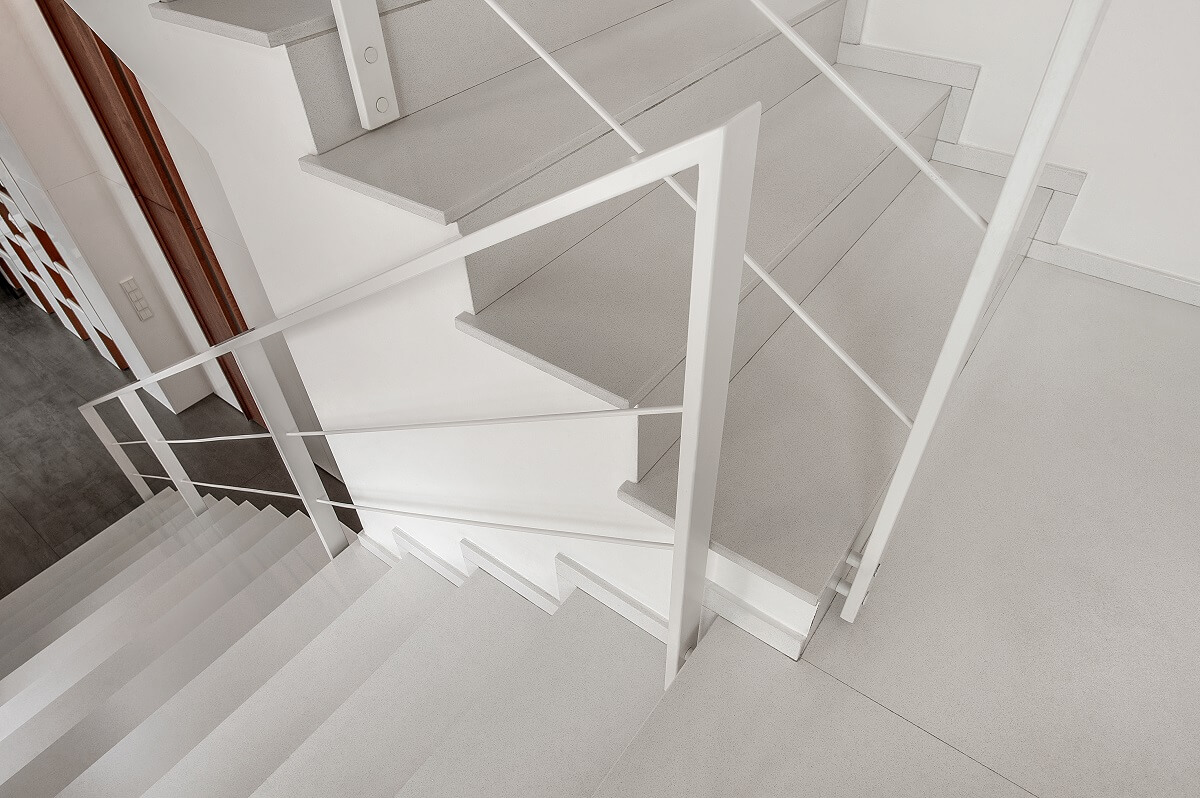 Interior quartz – made steps. OSHO Restaurant
Quartz stone steps offer a special charm to the interior. In addition to the special design provided by the semi matte finishing surface, the Technistone Crystal Diamond quartz has many other advantages: increased resistance to traffic, abrasions, to the harmful effects of acids and detergents.
Composite stone is the ideal choice for the steps of a restaurant, because it stands the test of time and to wear.
STONE price!
from 163 €
Order a project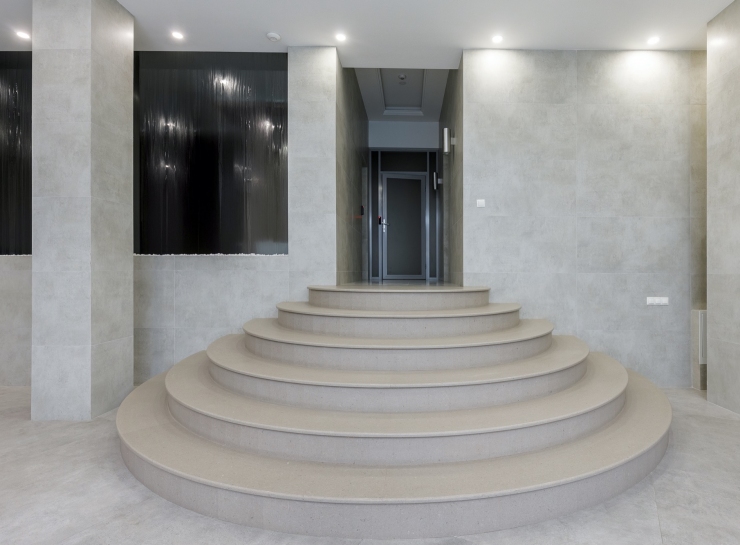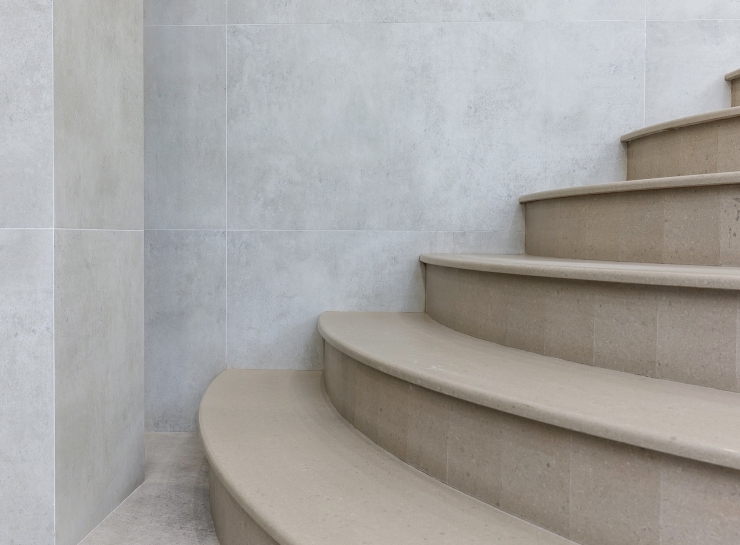 Roxen Spa Hotel
When the purpose of a space is to predispose people to relax and rest, to denote hospitality and comfort, to receive each day new people, many of them coming from abroad, each design element becomes crucially important. By works executed by Art-Granit for Roxen Spa Hotel, we believe we have achieved harmony. It is a building ideally suited for natural stone – quartz, marble, granite... 
For interior semi-rounded steps Noble Troya quarts was picked.
STONE price!
from 185 €
Order a project
Previous project
Next project


Reviews
Carolina
Excellent services, helpful staff and always with a smile on face, a wide range of options, affordable prices ... Perfect !!!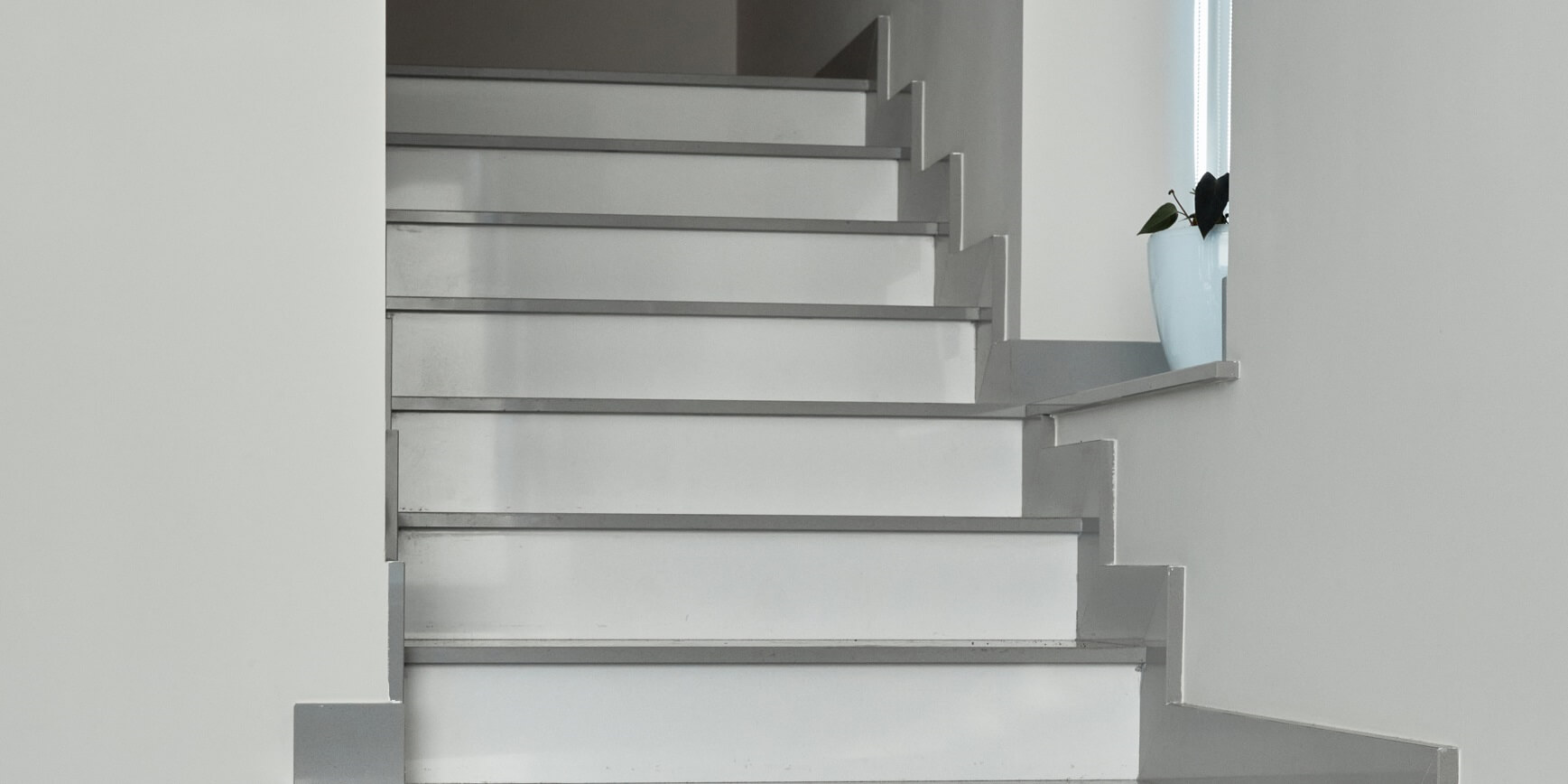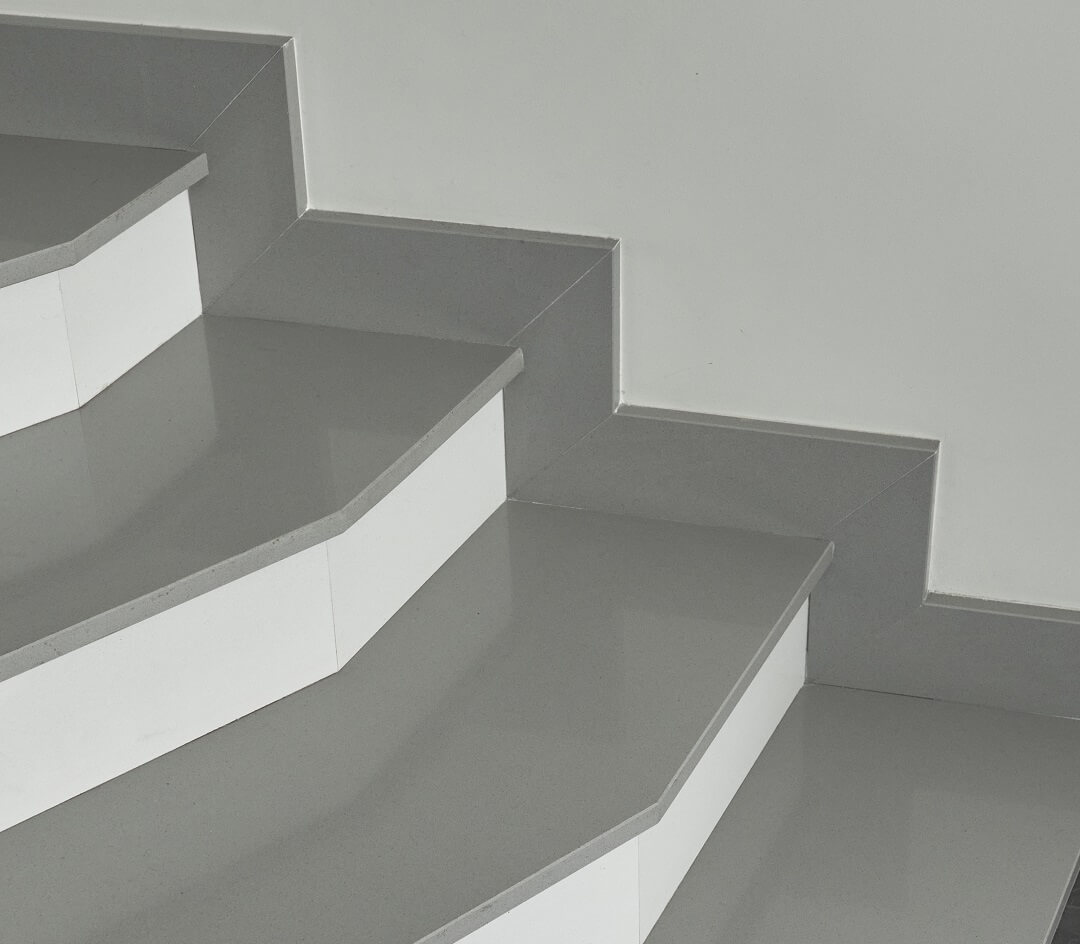 Alexandru
Wide range, good prices and professional staff!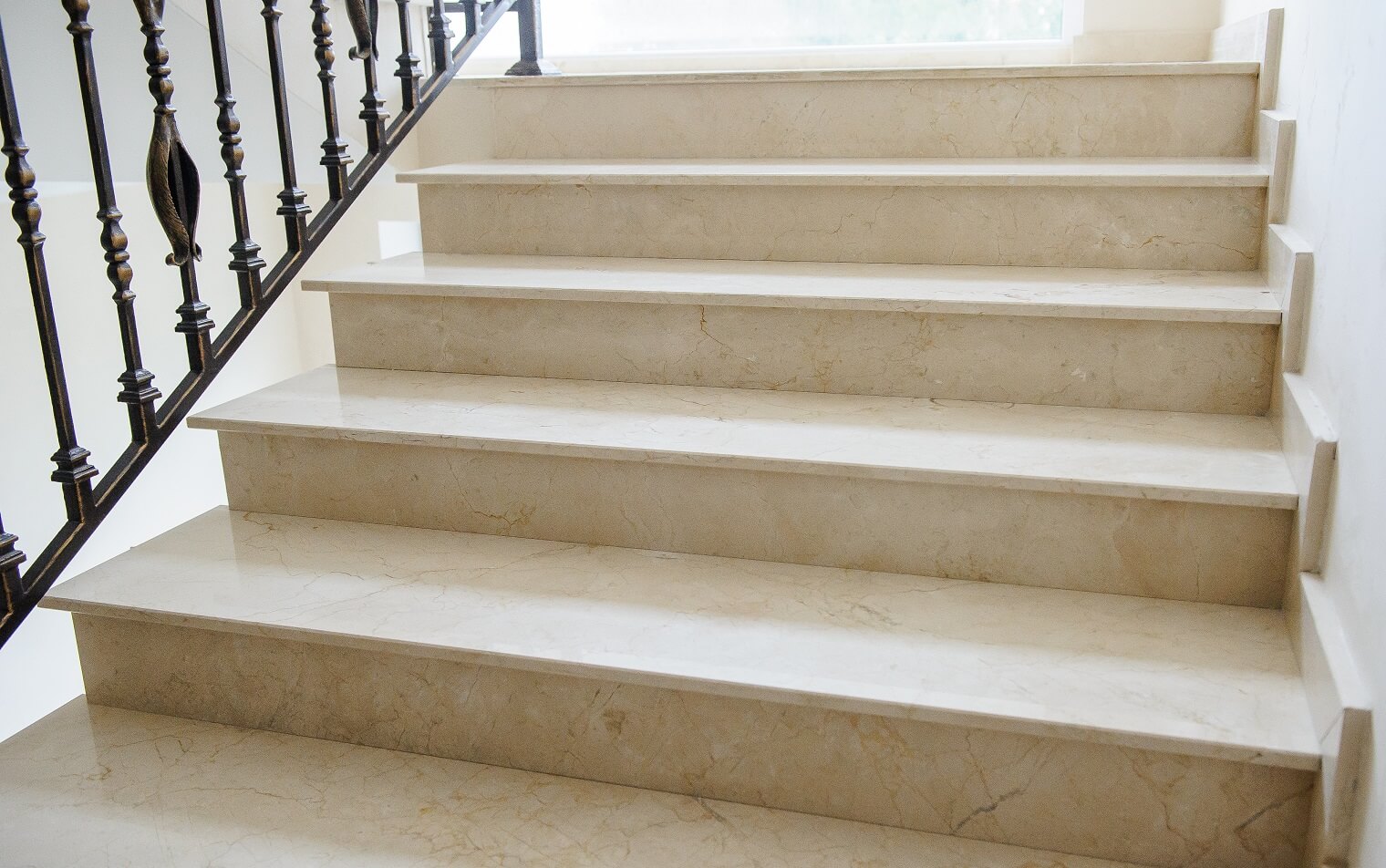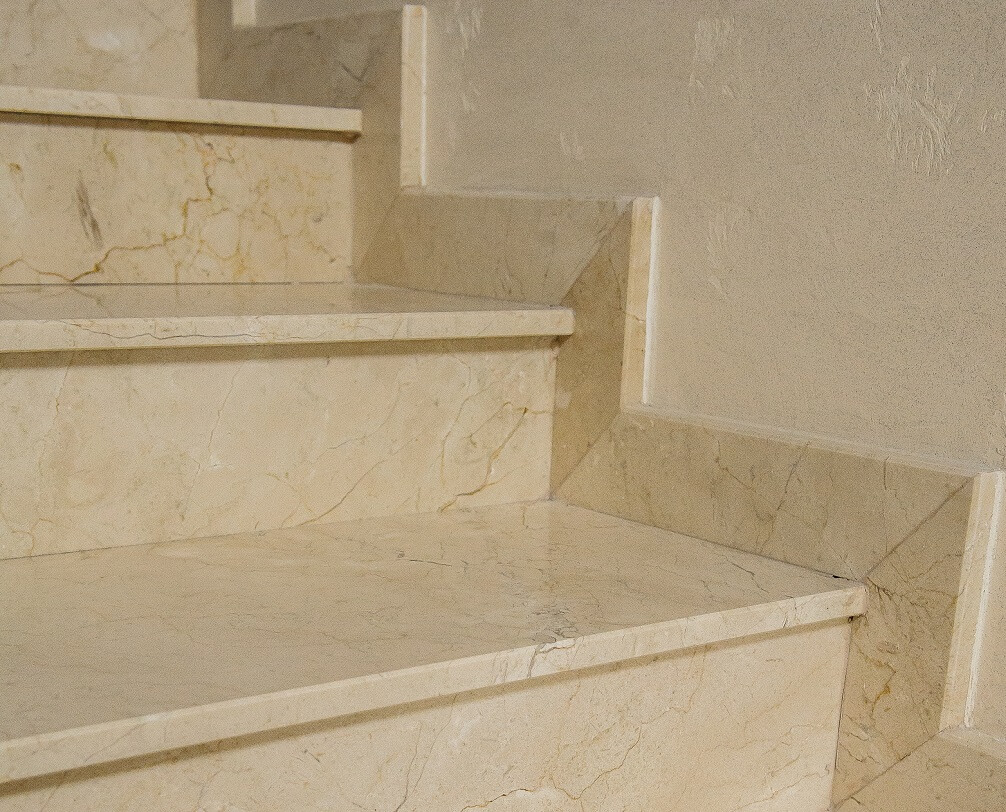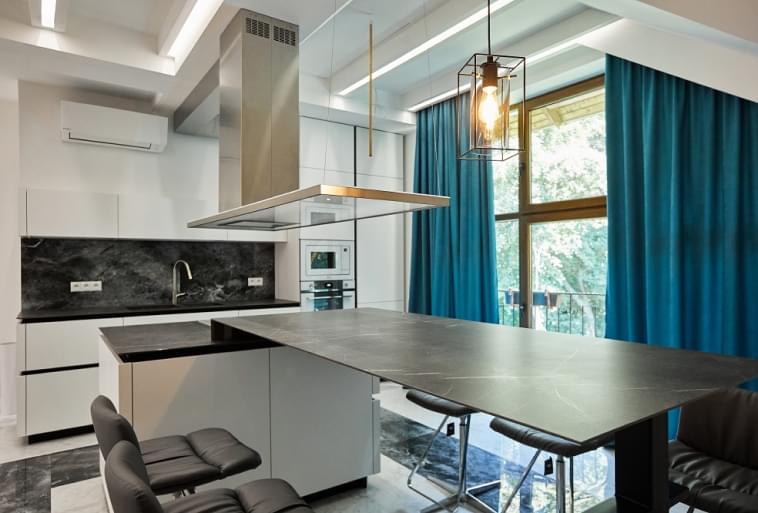 Free consultation
Do you doubt what type of stone is suitable for your project?
Qualified staff will help you make the best choice in terms of value for money, but also the functional aspect of use and maintenance.
Ask for the expert's opinion, we will give you information about the most advantageous offers, the type of material corresponding to the requested work, executed in accordance with the requirements of your project.
We make customized projects. Individual selection of materials.
Delivery to any point of the country. We provide installation and assembly.
Free project calculation. Measurement with Proliner.
Maintenance recommendations. Warranty guaranteed.