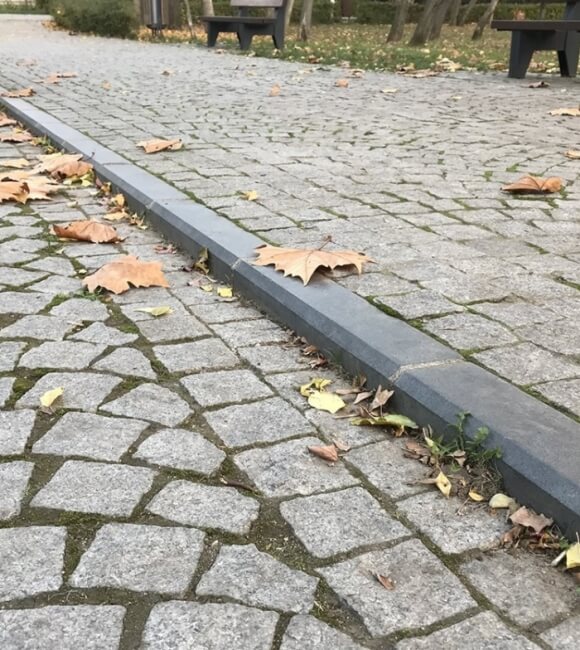 Edging
The border for stone pavements has a double role: it ensures the stability of the pavement against slipping and detachment of the component parts and, on the other hand, it confers an aesthetic delimitation.
Elegant, very resistant, the natural stone borders represent those elements necessary for any space, be it private or public, these being present in parks, boulevards, in the alley area, but also in the arrangement of gardens in residential areas.
The material from which the product can be made:
Specifications
| | |
| --- | --- |
| Surface resistance | 5 |
| Porosity | Slightly porous |
| Natural fractures and cracks | There are few |
| Melting point | 1215 – 1260° C |
| Combination | Slightly visible |
| Dimensions of the plate | 2050*700; 3000*900; 3000*1900 |
| Available thicknesses, mm | 20; 30 |
Pros / Cons for
Is resistant to wear and tear and scratching.
Is water resistant.
Resistant to high temperatures and freezing.
Allows for invisible linkages.
Is available in a wide range of unique colors.
Is available in 2 cm or 3 cm thickness.
Demonstrates high hardness.
Has high weight, which must be propped by a solid support.
For unique models, in case of cracking and spoiling of a portion, the substitution of the deficient portion is difficult.