Ventilated facades
Do you want a look as attractive as possible for your home on the outside? Opt instead of the classic plaster for a ventilated facade, made with the latest materials, which will last for centuries! The main advantages of a ventilated facade system:
ENERGY EFFICIENCY - High-performance materials used in ventilated facade systems ensure a stable micro-climate inside the building and minimum energy consumption.
SOUND INSULATION - The sound impact on the walls of the building is practically canceled. This type of facade maintains a sufficient distance between the walls and its outer layer, so that the sound pressure is diverted and the noise becomes imperceptible on the inside.
SAVINGS - With the change of the facade you will save for the purchase of materials needed to smooth the walls, for heating costs in winter, will reduce costs for air conditioning in summer. Ventilated facades do not require repairs throughout exploitation.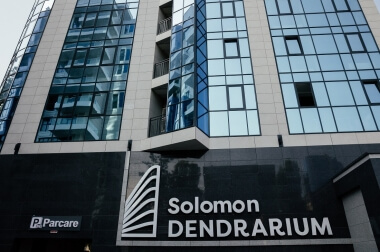 Granite
Created to improve the level of performance and comfort of buildings, the facades, being like a shield, protect against cold, heat and noise. With a ventilated facade, the structure of your building can take over the most modern and attractive line, and its maintenance is easy and without problems.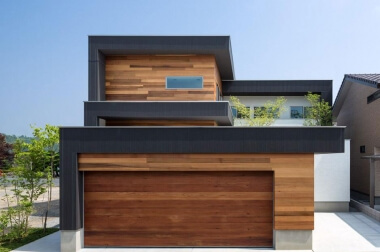 Ceramics
In the system of ventilated facades can be used a variety of durable materials, with an extremely pleasant and durable look over time: ceramic, porcelain tiles and granite. All these types of materials are available in different formats and thicknesses, but especially in a variety of colors and finishes, so they can be used in any desired combination to meet any design requirement.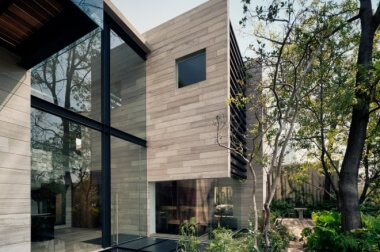 Porcelain stoneware
Ventilated facades are the constructive element fixed at a certain distance from the wall of the building by means of a metal structure (aluminum or steel), so that the cladding material is well fixed and stiffened to cope with external demands and create a pleasant design, durable and easy to maintain.