Our works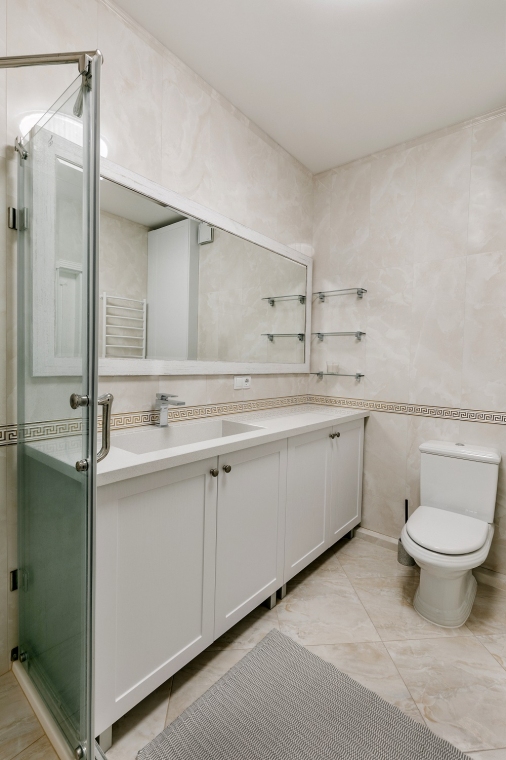 Technistone Brilliant White quartz-made bathroom countertop, beautiful and functional, is characterized by its high water repellency and lack of pores.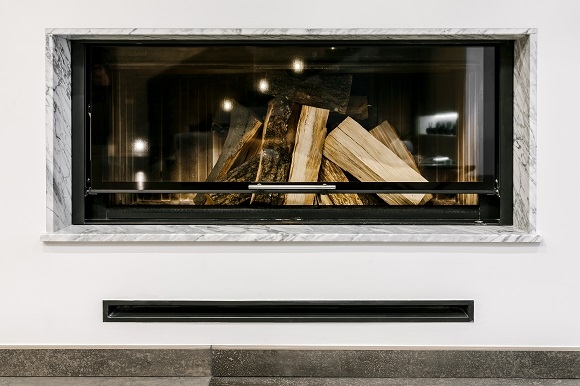 White Carrara Venatino marble-made fireplace complements the modern and minimalist interior. The solid color of the stone opens up excellent opportunities for experimenting with the design and combining it with other decorative elements.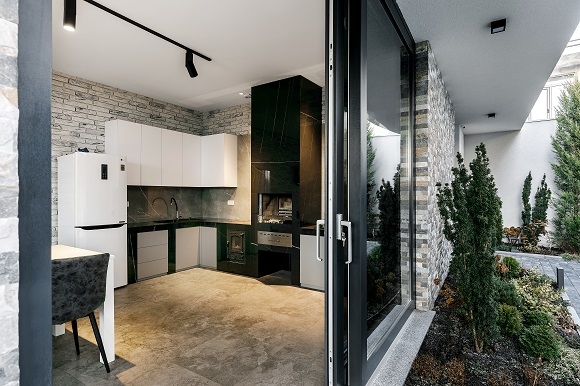 Installing a grill inside a kitchen, even if it is an outdoor one, seemed an unattainable idea, but it can be easily implemented.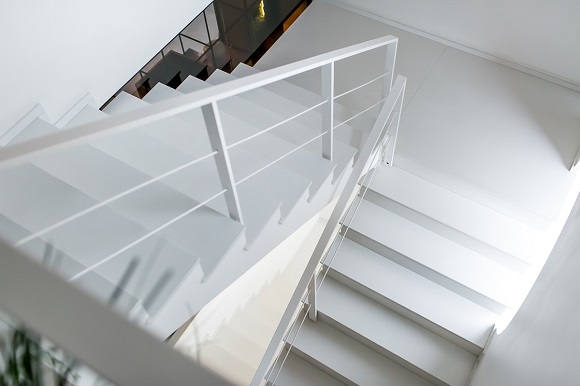 Composite stone is the ideal choice for the steps of a restaurant, because it stands the test of time and to wear and tear.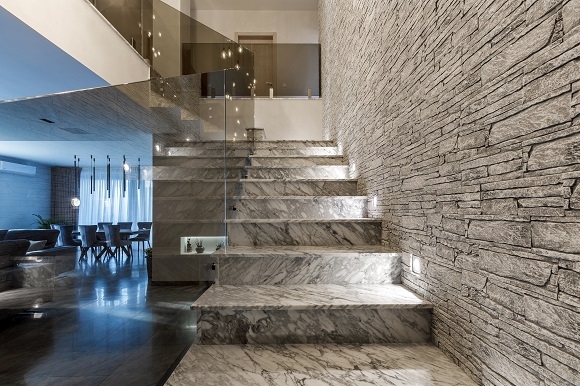 The steps and counter-steps of this home, custom-made of White Carrara Venatino marble, perfectly complement the minimalist interior.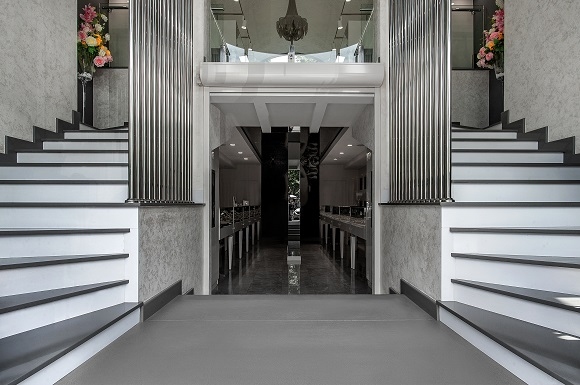 Did you know that composite stone is an excellent finishing material for outdoor work? You can be certain of the quality of Art-Granit, discovering the 'jewel stairs' in Paradis store, in the heart of the capital.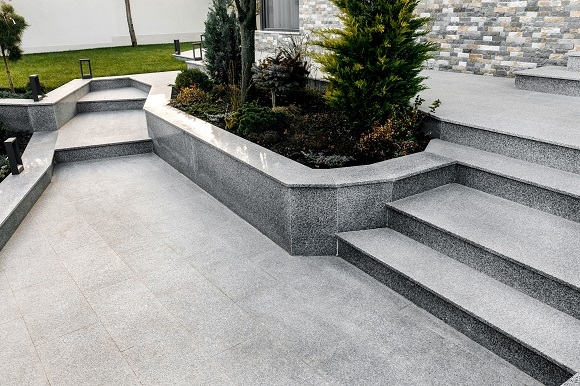 The granite steps are massive and timeless. If we talk about an outdoor product, it is difficult to find material better than granite.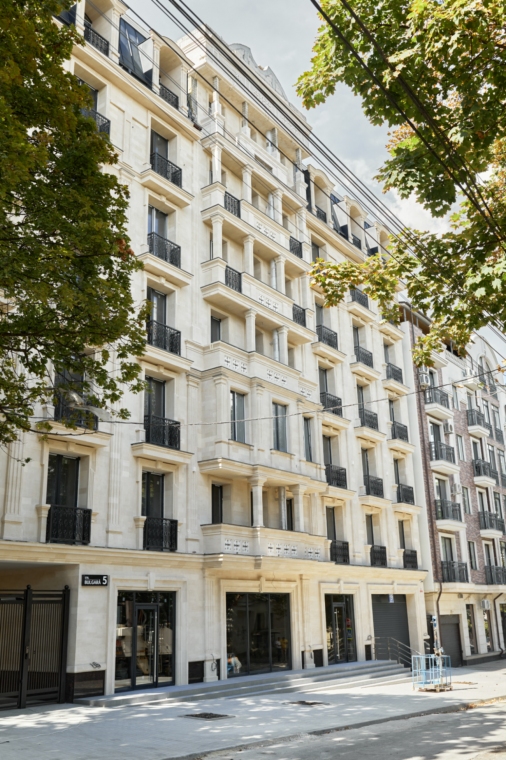 This residential block in the heart of the capital, under the auspices of EXFACTOR GROUP, cannot fail to attract your attention through its architecture and good taste. Moreover, you stay in line for minutes admiring the matching finishes. Art-Granit's involvement in this project is obviously on the side of high quality natural stone finishes. Granite, marble and ceramics.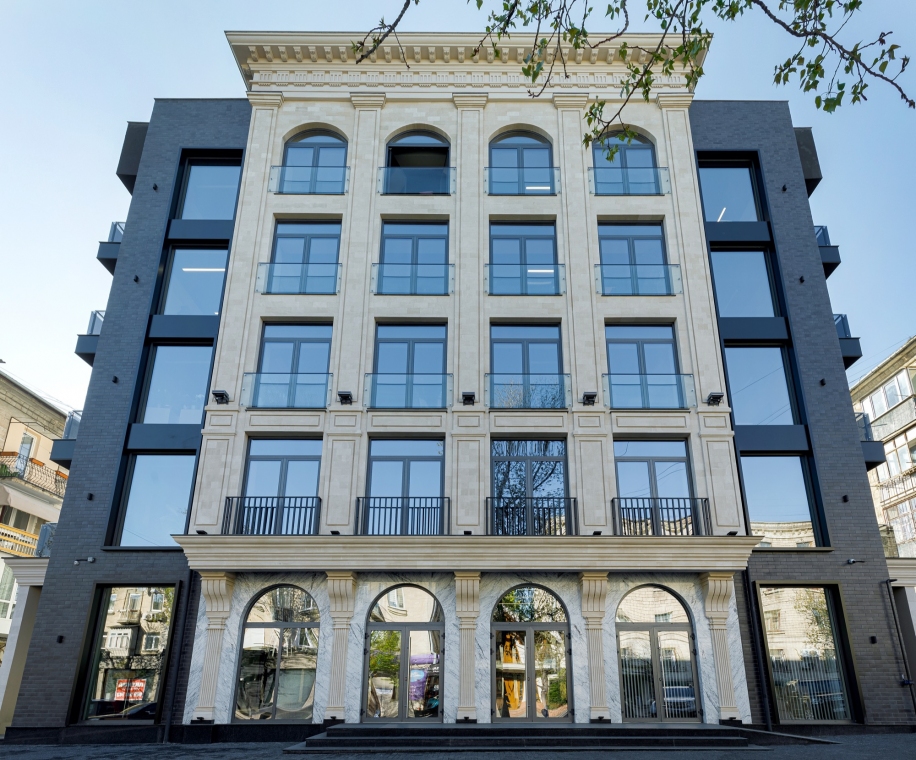 The capital's downtown, historical buildings, status, refinement, comfort – these are the key premises in approaching this project. We head from the front of the building – exquisite columns and contrasting architecture have been elegantly completed by Carrara Venatino marble tiles – a choice, which undoubtedly grabs the passerby's attention.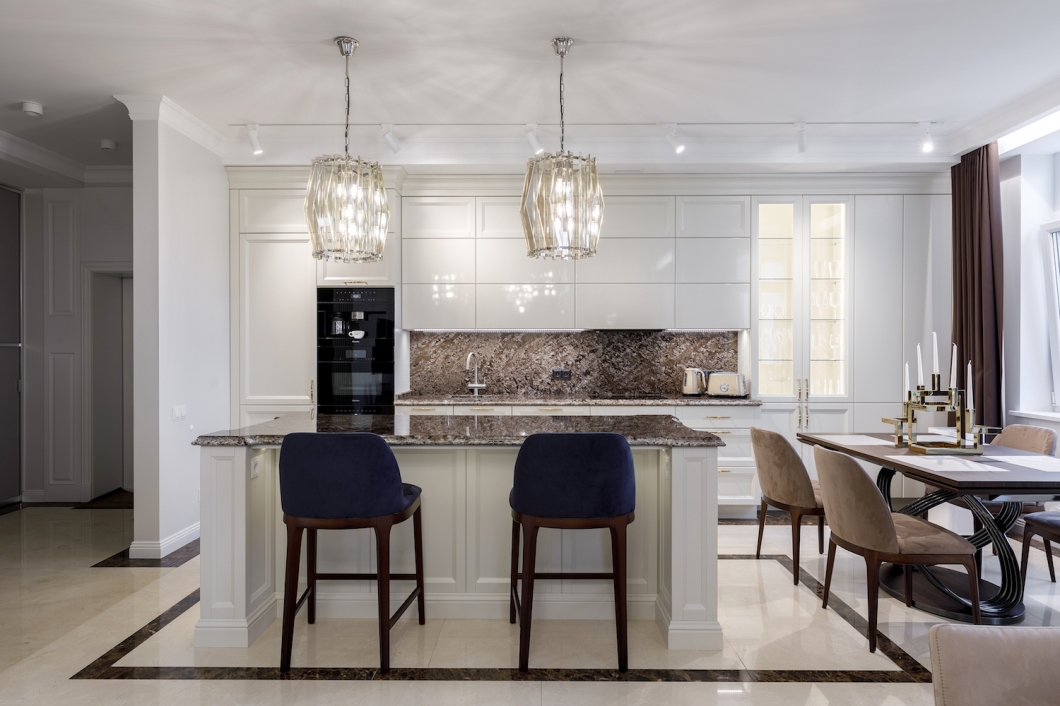 Without a shadow of a doubt the Feratto Primera "island of granite" has become the pièce de résistance in this apartment's kitchen, in perfect harmony with the kitchen countertop and the apron made from the same impressive texture granite, which only nature can create.