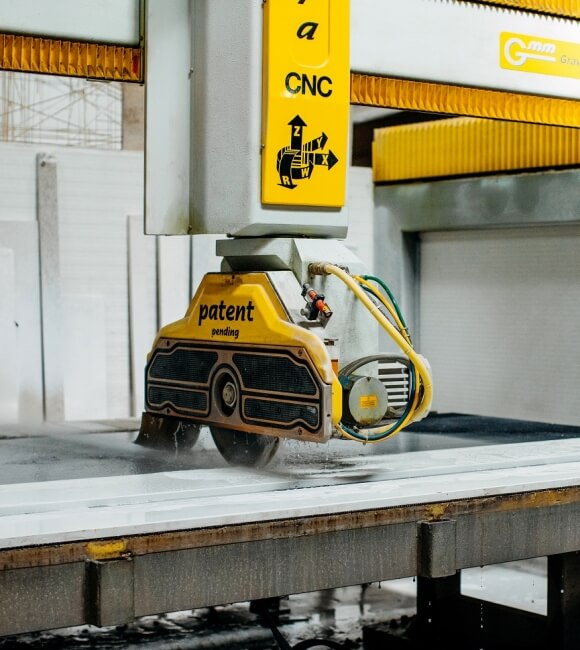 Stone processing with CNC equipment
CNC technology offers complex and accurate processing methods for most rigid materials, it is an electronically controlled equipment, very similar to laser. With the CNC, any stone model can be created by cutting the material regardless of roundness.
The processing is performed with the help of Computer Numerical Control (CNC), this control and order the execution of the desired processing, which can be of the type: cutting on the inside and outside, contouring, shaping, finishing, engraving.
Usually CNC systems work in multi-tasking mode. Movements and processes on several axes can be programmed from the central computer. The working devices are stepper motors and servo motors. They operate the processing tools, which perform cutting, drilling, milling and engraving operations. Their change is done automatically, through the program. The tools are cooled during processing with water.